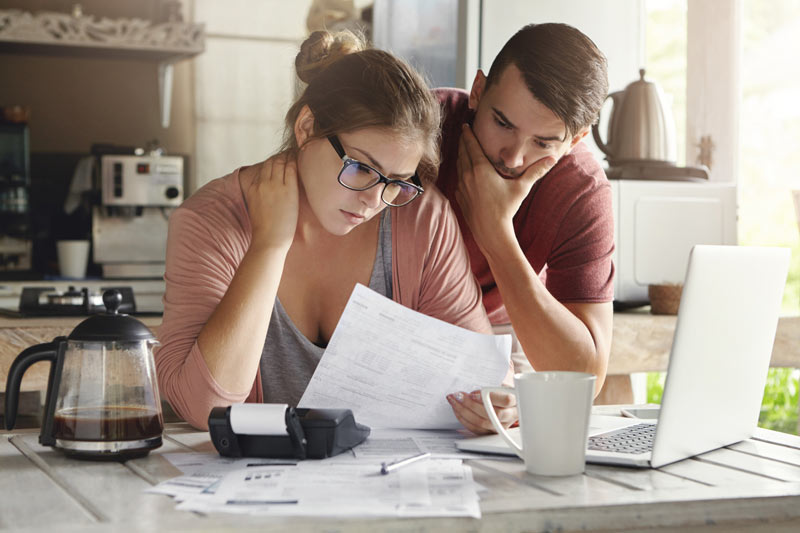 In the 1st quarter of 2020, 3.6 million mortgaged homes were underwater.
They each had a balance of loans secured by their properties, accounting for more than 25% of their homes' estimated market values.
Do you have a loan-to-value ratio that is too high to refinance using a traditional loan?
Find out if you are eligible for the HIRO mortgage program.
Keep reading to learn all about how to qualify and who is eligible!
What Is the HIRO Mortgage Program?
The HIRO mortgage loan program is designed to help homeowners refinance their mortgages into a lower payment and rate. It is specifically designed for those who have very little or no equity in their home.
Without equity, it is not easy to refinance a home, even if you have excellent income and credit.
Also known as the Fannie Mae High LTV Refinance Option, the HIRO mortgage loan can help homeowners with high loan-to-value (LTV) ratios.
How Do You Calculate the LTV Ratio?
Your property's LTV ratio is easily calculated. Take your current loan balance and divide it by your current appraised property value to arrive at your LTV ratio.
For example, say your home has an appraised property value of $300,000, and you have a loan balance of $280,000.
If you divide $280,000 by $300,000, you arrive at your LTV ratio of 93%.
The higher the LTV ratio, the riskier it is for a lender to refinance a loan. When a homeowner's LTV is greater than 100%, they are well underwater with their loan.
The HIRO loan can help many underwater borrowers. Let's take a look at who is eligible.
Why Was the HIRO Mortgage Program Created?
In 2009, the HARP program (Home Affordable Refinance Program) was created to help homeowners who were either close to underwater or already underwater.
The loan provided refinance options for those property owners who could refinance through traditional refinance options.
While over 3 million people benefited from the program, it has since ended.
Fannie Mae's Enhanced Relief Refinance (FMERR) took over for the HARP program but ended in September of 2019. Today, the HIRO program, another HARP replacement, is the best option for homeowners with a high LTV looking to refinance.
HIRO Mortgage Program Eligibility
Lenders and borrowers both want to ensure that a refinanced loan results in AT LEAST 1 of the following 4 benefits as per the HIRO guidelines:
A lower interest rate
Reduced interest payment and monthly principal
A shorter amortization term
A more stable mortgage product (like moving to a fixed-rate mortgage from an adjustable-rate mortgage)
Preliminary HIRO Loan Eligibility Requirements
Not all mortgages will be eligible for the Fannie Mae High LTV Refinance program. Take a look at these initial qualifying criteria before you apply for a HIRO mortgage loan:
You must hold a mortgage that Fannie Mae currently owns.
Your mortgage must have originated either on or after October 1, 2017.
There must be a 15-month interim between the origination of your loan and opening the refinance loan.
The mortgage cannot have any 30-day late payments within the past 6 months.
The mortgage cannot have more than one 30-day late payment within the last 12 months.
The mortgage cannot have any delinquency more than 30 days.
HIRO Loan Equity Requirements
If you have too much equity in your home, you will not qualify for Fannie Mae's HIRO mortgage program.
First, let's take a look at the minimum LTV ratios for current loans (not new ones):
97.01% or higher for a 1-unit primary residence
85.01% or higher for a 2-unit primary residence
75.01% or higher for a 3-unit or 4-unit primary residence
90.01% or higher for a 1-unit second home
75.01% or higher for a 1-4-unit investment property
HIRO Loan Income Verification Requirements
To qualify for a HIRO loan, your income must also be verified. If you do not have any employment income, you must verify your non-employment income, such as Social Security or pension.
If you are currently employed, you must verify through verbal verification by at least one of your listed borrowers.
You may be asked to provide documentation of your liquid financial reserves equal to at least a year of your new full housing payment. These may include taxes, insurance, or any other associated expenses.
Generally, lenders are not required to look at or consider credit scores, since the borrower must have an excellent financial history concerning the property in question. The requirement varies from lender to lender, though. Some lenders have additional requirements in addition to what Fannie Mae requires.
Also, there is no debt-to-income ratio ceiling. Ideally, the refinance will lower monthly costs for the borrower, which means they will be in a better financial position regardless of what their debt-to-income ratio is.
Unless your payment increases by more than 20%, bank statements should not be necessary either.
How to Apply for a HIRO Mortgage Loan
You may have to get a new appraisal on your home while applying for a HIRO mortgage loan.
Once you complete and submit a full application, you will either receive an appraisal waiver or a request for an appraisal. A new appraisal should not pose as a barrier.
The HIRO program has no maximum LTV, so your appraised value technically cannot be deemed as "too low."
You can apply for a variety of refinance options here and get a fast quote in minutes.
Do you want to find out if your initial loan originated with Fannie Mae? You can double-check here with Fanny Mae's loan lookup tool.
Take 5 Minutes to Find Out If You Qualify for the HIRO Program
Too many homeowners find themselves in underwater situations with their current home loans, without opting to find out if they qualify for refinancing options, such as the HIRO loan.
The HIRO loan is perfect for homeowners without enough equity to qualify for traditional refinance mortgage loans, but who need to lower their interest and monthly payments.
Are you underwater with your home loan? Do you want to find out if you qualify for a HIRO loan?
Contact us today for free loan advice from one of our loan consultants. We are happy to answer any mortgage-related questions you have!
We at 7th Level Mortgage are an experienced team of mortgage professionals based out of New Jersey and serving the east coast from Pennsylvania to Florida including Delaware and Maryland. We have won numerous awards for our excellent professional work and reputation with clients for being extremely diligent, accessible and hands-on throughout the entire mortgage process.