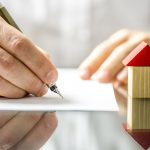 The 6 Major Fannie Mae Mortgage Changes For This Year You Need to Know 
No Appraisal? No Problem! 
The first good thing with the new era of mortgage changes at Fannie Mae is that there will be some appraisal relief for some loans.
You may not need a property appraisal for some refinances.
Instead, your lender may give you a Property Inspection Waiver, also known as a PIW.
To qualify for this, a loan must be underwritten through Fannie Mae's Desktop Underwriter (DU) system electronically.
Fannie Mae takes on a pretty big amount of appraisal information. In fact, the organization possesses this info for millions of properties.
This data is used to check a home's value. How it works is that the software will decide if your home value is acceptable.
If it is, you lucked out–you're good to go, and no appraisal is needed.
The process is relatively quick and painless, as DU issues decisions within minutes. Therefore, you'll know right away if you qualify for a waiver.
Similarly, Freddie Mac has a similar program. The Home Value Explorer, as it's called, is available for refinance loans. These loans are underwritten by its Loan Prospector (LP) program.
HARP is Extended and Then Replaced.
The Home Affordable Refinance Program (HARP), a federal program of the US, was created to allow eligible borrowers to refinance with Fannie Mae or Freddie Mac, even if their loan balance exceeds their property value.
Those eligible for the program have until September 2017 to complete it. The program will then terminate.
In the following month, however, HARP will be replaced. A high loan-to-value refinance program will begin in October 2017 instead. The good news is, this option has fewer restrictions than HARP.
For instance, the previous cut-off date of June 1, 2009 will not apply.
Goodbye Higher Jumbo Interest Rates, Hello Higher Loan Limits.
With mortgage changes in 2017 comes higher loan limits. This means more homebuyer can get mortgages this year without paying higher huge interest rates.
The Federal Housing Finance Agency (FHFA) raised standard conforming loan limits due to rising property values. Loan limits went from $417,000 to $424,199.
This is the first time loan limits have seen an increase in a decade.
The standard loan limit applies to most, but not all, of the US. In designated "high cost" areas, the FHFA set limits at 115 percent of the local median home value.
That maxes out at 150 percent of the standard limit, which is $636,150.
Your Solar Panels Will Get Special Treatment. 
Beginning in March 2017, Freddie Mac mortgage changes will be going easier on homes with solar panels. This includes solar panels regardless of if they are owned by the borrower or leaded from a third party.
The guidelines are being updated. The new and improved guidelines will allow underwriters to exclude solar panel lease payments from applicants' debt-to-income ratios.
New updates will indicate how the lease will need to be structured in order to qualify.
Property in Wetlands May Fail to Qualify.
Since Freddie Mac has made mortgage changes effective December 2016, this means that 2017 mortgages won't be approved if coastal tideland, wetlands, or setback laws apply.
For example, say by law, you would not be allowed to rebuild a damaged or destroyed loan. That would mean that you can't finance your property with a Freddie Mac loan.
This varies for Fannie Mae, however, as their eligibility guidelines don't specifically exclude wetlands. Although additional restrictions and processes apply to "environmentally sensitive" areas.
Fannie Mae's Latest Software May Save You Time And Money.
Fannie Mae's latest edition of its Desktop Underwriter software, DU 10.0, may cut processing time and costs.
The updated software features a validation service for assets, employment, and income.
Lenders can automatically verify your application information after opting into DU Validation Service.
What does this mean for you? The new software may allow them to close your purchase or refinance mortgage faster, and possibly, at a lower cost to you as well.
What Do These Mortgage Changes Mean For You?
Is Buying a Home Still Worthwhile?
If you're considering a home purchase, it's certainly still an attainable goal.
However, with higher interest rates, affordability will become a main consideration. This especially holds true for the choice you will have to make deciding whether to make a mortgage payment or to continue to save.
When you qualify for a loan, an interest rate with a half percent difference can mean a lot. You're looking at a higher cost by about $75 to $80 a month, which will depend on the amount being financed.
This change may not seem significant initially. However, down the road, it is something you'll want to take into consideration when planning to invest in a high-ticket item.
Keep in mind that having a credit score as high as possible is also important for scoring a good interest rate. This will also keep your housing payment manageable.
How Should I Feel About Refinancing in 2017?
You may be wondering when you should refinance.
Unfortunately, refinancing your home loan in order to lower your interest rate may not be the best choice currently.
At the moment, rates aren't where they were prior to the election. This means that you can't expect a lower interest rate for a little while when going from a previous 30-year mortgage to a new 30-year mortgage.
If you still want to consider the option of mortgage refinance, think about the refinance opportunities to consider now below, which are more accessible in today's environment:
What do you think about the mortgage changes this year from Fannie Mae? We'd love to help you decide what would be the best course of action for your situation. Give us a call tell us what your mortgage goals are and we can help.
Every client of 7th Level Mortgage in Cherry Hill gets company president Anthony Piccone's cell phone number: 856-630-0220.
Anthony Piccone
President/Owner, 7th Level Mortgage