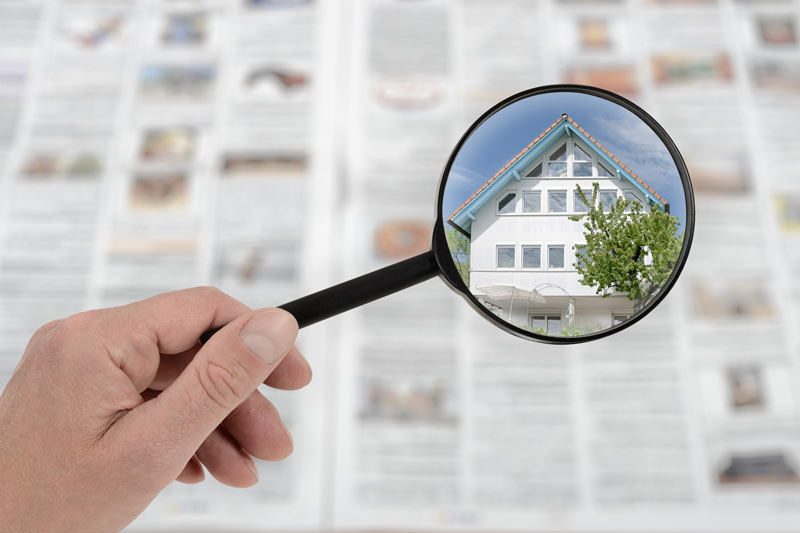 The global COVID-19 pandemic has changed the way people live and work. Housing trends in 2021 and beyond will show the effects it is had on the real estate market. Some of these housing market trends mean more people are moving, more homes for sale, and a shift to new areas.
If you're considering real estate investing or buying a new home in 2021, we'll go over our predictions for the housing market forecast. From zoom work environments to more time spent at home, housing trends in 2021 are sure to bring some shakeups.
1. Housing Inventory Up
At the start of the pandemic, we saw many homeowners who would have moved have stayed put. With so much uncertainty over the spread of COVID-19, its long-term effects, and a vaccine, many people hunkered down.
In addition to people's varying comfort levels, there were also mandated stay-at-home orders and global shutdowns, which forced people to stay at home whenever possible. For the real estate market, this was an upside and a downside.
In 2021, we will see the effects of people's time at home. Many homeowners will start to feel more comfortable showing their home and allowing people in for open houses. More people will also look to move for changes in a work situation and all the extra time cooped up at home.
In 2021, we could see a new buyer's market where more houses are available to see. In 2020, the housing inventory was far more limited. There were fewer houses on the market, meaning buyers had more control over the price.
2. Zoom Towns Grow in Popularity
COVID-19 brought many changes to the way people work, go to school, and live in 2020. One of the most significant changes was how people commuted or did not commute to the office. COVID-19 forced many companies, large and small, to close their office doors permanently or temporarily.
Remote work became the norm for a lot of people in traditional office environments. Let's say you used to commute to an office five days a week in a large city. Now, there is no commute, and all your communications are done by phone or zoom.
This situation means popular neighborhoods and large cities could see people moving out. If there is no office to commute to, your housing options are endless. Popular, dense cities are hot real estate markets. Property and land are at a premium.
If you no longer need to live by an office or train station, you'll be able to move out further to more affordable areas. This situation could open a flood gate of new regions becoming hot real estate markets.
These areas are known as zoom towns because people who live there work remotely and do not need to commute to an office. These towns could be beach getaways, resort areas, ski towns, or places previously thought of as vacation towns.
If you no longer have to live in a city, why not live in your favorite vacation area and work from home? The increase in remote work will continue to shift the housing market in 2021 and beyond.
3. More Moves
With so much time spent at home, many homeowners realized a lot about themselves and the space they live in. Being trapped inside with five children, for example, could put into perspective your need for a larger yard.
When you have more meals at home equal more time in the kitchen and a new appreciation for appliances and cabinetry available in your kitchen. The same goes for storage space, bedrooms, and bathrooms. Kids who shared a room now needed rooms for e-learning as well.
In 2021, we could see more people ready for a change. If you find yourself working from home on the couch, a new home might include a home office. Aging parents who lived with you during the pandemic could become permanent residents in your home.
A downside of COVID-19 is also its effect on people's livelihood. Many will look to options such as the HIRO mortgage program to refinance and get better loan terms. If you moved recently anytime before 2017, this is a great option to refinance without much equity.
Unfortunately, many people lost their jobs or saw their incomes slashed. This reality means more moves in 2021 for people in search of more affordable housing.
4. Cities Become More Affordable
Large, dense cities could see some vacancy in 2021. Many professionals who lived close to their office can now spread out and work anywhere with dark office buildings.
We do know that popular cities also come with amazing healthcare and schools. Real estate, regardless of the pandemic, will always be coveted. 2021 could be your chance to score a deal on a condo in your favorite city.
This year could be when you go for an urban rental property or a second home. 2021 could show us a shakeup on who lives in urban areas and where the popular spots are.
5. Remote Areas See an Uptick
For people who can work anywhere, we could see a rise in rural living. People can work from a farther distance away and enjoy outdoor space. Small towns near the right areas could see a boom in 2021 from people who remote work.
6. More Open Houses and Showings With Vaccine
In much of 2020, open houses were limited. People did not feel comfortable having people in their homes, and they also did not want to tour themselves. In 2021, we will see more open houses and in-person home tours as the weather breaks and the vaccine begins to reach more people.
7. Virtual Tours and 3D Technology will Become the Standard
While virtual tours and 3D technology were gaining popularity before 2020, COVID-19 made it the standard. You can look at homes from the comfort of your couch. There's no need to travel out to hundreds of houses.
Virtual tours and 3D floor plans allow you to view homes before you see them in person. This technology is here to stay, and we will see a significant increase in its use regardless of COVID-19 long after 2021.
Housing Trends and Housing Market Predictions 2021
If you are considering buying a home in 2021, you have come to the right place. From booming new areas to the rise of zoom towns, this guide gave the low down of housing trends we will see in 2021 and beyond.
If you are ready to make a move this year, fill out the contact form here. You will be contacted by a mortgage pro who will help find the best loan for you.
At 7th Level Mortgage, we are an experienced team of mortgage professionals based out of New Jersey and serving the east coast from Pennsylvania to Florida, including Delaware and Maryland. We have won numerous awards for our excellent professional work and reputation with clients for being extremely diligent, accessible, and hands-on throughout the entire mortgage process.