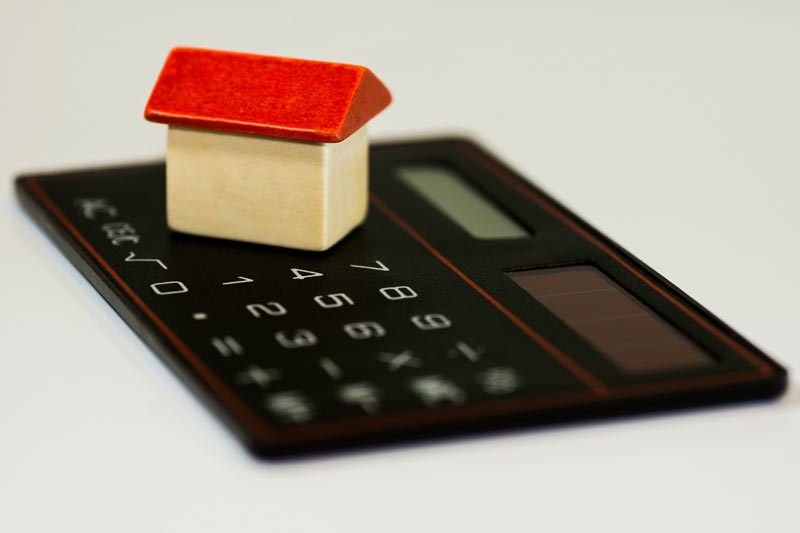 With current interest rates at low levels, increasing numbers of homeowners are looking to refinance their home.
There are plenty of refinancing options available to you, and the HARP program is just one of many.
If you are thinking of doing a home-refinance, check out these alternative programs that will give you more options and flexibility while saving you money.
High LTV Options
If your mortgage currently has a high LTV (loan to value) ratio, you still have plenty of choices to save on interest and monthly payments. HARP was originally created to help homeowners who were upside down on their mortgage to help them build equity.
Since the HARP program ended in 2018, there have been a few alternative programs that stepped in to take its place. These programs are federally-backed and can help you refinance without having to put down a ton of cash.
If you are current on your mortgage but want to refinance, try Fannie Mae's High LTV Refinance Program or Freddie Mac's Enhanced Relief Refinance. These two programs are similar to HARP and only have a few different requirements.
The benefits include things, such as a lower monthly payment and interest rate, optional shorter loan terms, and the chance to convert your ARM to a fixed-rate mortgage. With a lower interest rate, you will save money while building equity at a much more rapid pace.
Here are the requirements for the two High LTV Refinance programs:
Your mortgage must be with Fannie Mae or Freddie Mac and have a note date showing on or after October 1, 2017.
Your mortgage payments must be current, and you cannot have any 30-day delinquencies within the past six months.
You also cannot have more than one 30-day delinquency within the past 12 months.
There can be no late payments that are over 30 days past due.
As long as your payments are current and your loan meets the other requirements, this refinancing program is a good option.
The FHA Streamline Program
If you have an FHA loan, you may be able to qualify for their Streamline program. This product is the perfect choice for many homeowners since they do not require a high level of income, and there is no credit underwriting.
These two factors make this program a viable option for people who might otherwise be nervous about refinancing. Another bonus? There is no appraisal required, making the process even easier.
You do need to make sure that you are current on your mortgage payments in order to qualify for the FHA Streamline. Expect to pay thousands of dollars in fees and closing costs as part of the process.
These costs can be rolled into your loan so you likely will not have to pay for them out of pocket. The costs will result in a higher interest rate, but the rate will still be lower than your original rate.
The benefit to this program is that it provides you with a new term length if you want it and lower rates. You can also use it to get away from an adjustable mortgage and get into one with a fixed rate.
It is a good idea to shop several lenders and find out if they offer this program. Ask what rates they currently offer to ensure you are getting the best possible terms.
The IRRRL Program for VA Loans
For mortgage holders with a VA loan, the IRRRL Program offers some impressive benefits. This acronym stands for Interest Rate Reduction Refinance Loan, and it will provide you with a lower rate upon closing.
A perk of this program is that there is no new appraisal required. This lack of an appraisal means you will save money and stress.
In addition to no appraisal, the bank is not required to underwrite your credit again, which is also a bonus in terms of time and stress. Even if you do not currently live in the home, you might still be eligible for the IRRRL Program.
The only stipulation in cases where you no longer live there is that you must certify that you did live there at one time. This program requires a .5% funding fee in addition to new closing costs.
A perk to this program is that you will receive a lower interest rate and lower monthly payment. You can also roll your funding fee and closing costs into the loan so there are no extra out-of-pocket costs.
The USDA Streamline Refinance Program
Similar to the FHA Streamline Program, the USDA version requires no new appraisal and little to no new credit underwriting. You do need to be sure that your current income is still below the USDA standards in order to qualify.
Your closing costs can be rolled into your new loan, but your lender must be sure that the monthly payments are still reduced by at least $50 or more. Overall, this is a great program for those who currently have a USDA loan and have had no increase in income but want to reduce their payments.
Refinancing is Easy with Alternative Programs
The HARP program was able to help thousands of homeowners build equity and save money on their mortgage. With these new alternative programs, you have a wide range of options available for refinancing.
Talk to your mortgage holder or a local lender to find out more about refinancing your current loan. With a bit of research, you can save thousands of dollars over the life of your mortgage through a refinancing program.
Contact us today for a free no-obligation quote and check out our website for a variety of helpful mortgage resources.
We at 7th Level Mortgage are an experienced team of mortgage professionals based out of New Jersey and serving the east coast from Pennsylvania to Florida including Delaware and Maryland. We have won numerous awards for our excellent professional work and reputation with clients for being extremely diligent, accessible and hands-on throughout the entire mortgage process.