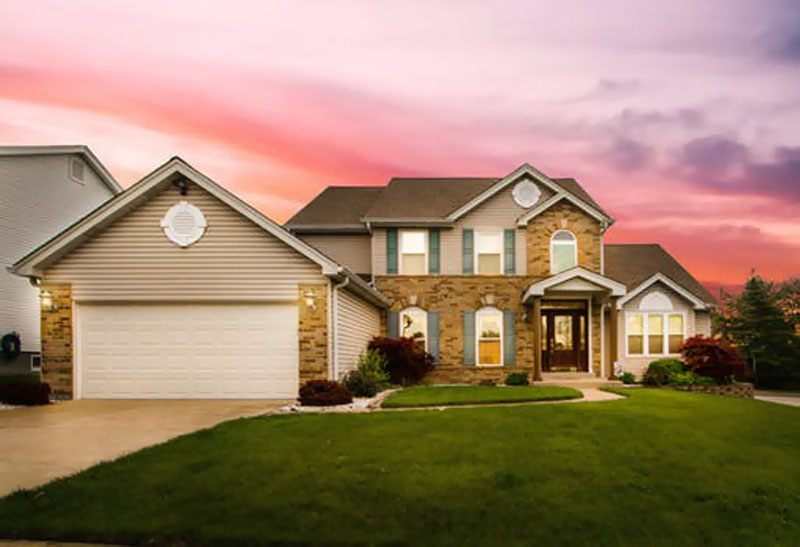 Home ownership is truly the American dream. In fact, Americans bought 5.3 million existing homes in 2018.
If you are a first-time homeowner, that dream can seem like it is impossible to reach. Millennials are 8 percent less likely to own a home than the generations before them.
It does not need to be that way.
The Federal Housing Authority is designed to help new homeowners get the best deal on a house.Keep reading to discover the reasons why an FHA loan is the right choice for first time home buyers.
1. Low Down-Payment
An FHA loan is a greatfirst-time home buyer mortgage because it requires a low down-payment.
The days are gone where you need to save up a 20% down payment before buying a home. The Federal Housing Authority understands that this is no longer an option for home buyers around the country.
Instead, with an FHA loan, you can purchase a home with a down payment of as little as 3.5%.
Home ownership may be more obtainable than you thought!
2. No Need for Perfect Credit Score
Not every home buyer has a perfect 800 credit score — and that is okay!
Most conventional loans require a credit score of at least 620, which is still pretty high if you have had a rough start with your credit history.
With a 3.5% down payment, you can qualify for an FHA loan if you have a credit score of at least 580. If your credit score is between 500 and 579, there is still hope. Homeowners able to produce a 10% down payment with this lower credit score are stilleligible for a loan.
3. Forgiving of Past Financial Mistakes
Beyond a bad credit score, there are some financial mistakes that could disqualify a buyer from most loan options.
You can receive an FHA loan in as little as two years after a bankruptcy. Compared to other loans, this is your quickest option.
FHA loans also provide shorter waiting periods for people with recent foreclosures or short sales.
4. Competitive Rates
With all these benefits of an FHA loan, you may think that they have to come with a higher interest rate. Wrong!
FHA loans are usually comparable to conventional loans when it comes to interest rates. That is because the FHA does not designate the rates. Instead, the interest rates are based on market rates.
This process means that with a little shopping around, you can find a rate to fit your needs.
Become a Homeowner With an FHA Loan
If you are a first-time home buyer, it is easy to see that an FHA loan is the right choice for you.
Now you just have to ask yourself, "How much mortgage can I afford?" With an FHA loan, there is a handy formula you can use to figure this out.
To qualify for this loan, your housing costs should be less than 29% of your monthly income. Multiply your monthly income by 0.29 to get your maximum monthly housing costs. For this equation, housing costs include your mortgage payment, home insurance, and property taxes combined.
Ready to make the first move into your new home? Apply online in three easy steps and receive a quote today!
We at 7th Level Mortgage are an experienced team of mortgage professionals based out of New Jersey and serving the east coast from Pennsylvania to Florida including Delaware and Maryland. We have won numerous awards for our excellent professional work and reputation with clients for being extremely diligent, accessible and hands-on throughout the entire mortgage process.