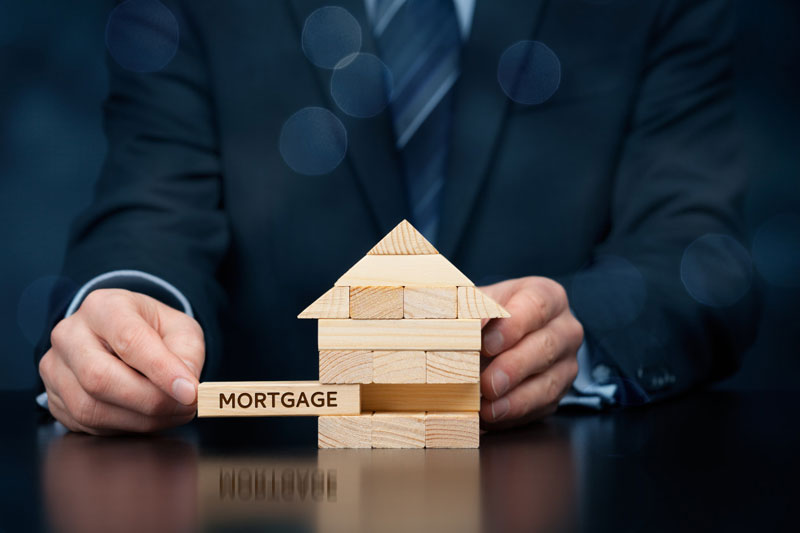 In 2021, vacation and second home demand surged 84% higher than in 2020. With interest rates at an all-time low and many people working from home, vacation properties take on a whole new meaning. To help you decide it is time for a second home, we have rounded up everything you need to know about using an FHA loan mortgage calculator.
Think of this as your go-to guide to second homes, vacation properties, and FHA loans. Let's see which loan helps you realize your dream of owning a second home.
What Are FHA Loans?
An FHA loan is a mortgage that the U.S. Federal Housing Administration backs. An FH loan is secured with mortgage insurance from a lender approved by the FHA.
If you have less than perfect credit and a lower down payment, an FHA loan is an excellent resource for becoming a homeowner. FHA loans only require a credit score of 580 and a down payment of 3.5%.
How Much FHA Loan Do I Qualify for On a Second Home?
A borrower is only able to purchase a second home using an FHA loan under certain circumstances. While typically, FHA loans are only for your primary residence, there are exemptions.
In the case of a second home as an investment property, you may qualify for an FHA loan. If you are relocating for work, you may also be eligible for an FHA loan without having to sell your other home. Your new principal residence will need to be over 100 miles away to qualify.
If your family needs or family size has changed, you may also be eligible for a second FHA loan. You can also qualify for a second FHA loan if your principal residence has over 75% of the loan-to-value paid down. Your lender will get your loan-to-value (LTV) ratio based on the balance of your mortgage and a new appraisal.
To see if you qualify, you will want to look at an FHA loan calculator and speak to your lender. These resources can help you determine your budget for a second home or investment property and whether you qualify for an FHA loan.
Benefits to Investing in a Second Home
A second home comes with a variety of benefits. To start, you and your family will always have a retreat and vacation home to enjoy. Weekend getaways won't require hotel reservations or staying at a rental home. This option adds up to substantial cost savings over time.
In terms of your investment, second homes add to your net worth. The more you pay down your second mortgage, the more equity you accumulate. If you've chosen a popular tourist destination or vacation property, you will likely see a nice rate of return on your investment.
Second homes that also double as income properties also provide an excellent source of revenue. When you are not renting the house out, you get to enjoy it yourself. When you do rent the property, you will receive rent for the length of their stay.
Investing in a second home helps to build your investment portfolio. Instead of keeping money in a savings account, your money will grow as your home increases in value.
Duplex Mortgage Calculator
Owning two homes may seem daunting, but it is more feasible than you think with the right calculations. If you have lived in your primary residence for a number of years, it is time to evaluate your current mortgage.
You may have paid down more than 75% of your loan value. Having a low mortgage on your primary home could put you in a position to buy a multi-family or duplex property as a second home using an FHA loan. These properties are excellent sources of revenue.
You receive passive income from renters each month. By claiming their rent as income, you can use it to offset your debt-to-income ratio. That ratio refers to the amount of debt you have in relation to how much income you are bringing in.
Every rent check you receive from a multi-family or duplex property helps to lower your debt-to-income ratio. These rent payments count toward your income instead of your debts. Use a duplex mortgage calculator to see how potential rent will affect your monthly payments.
Before you buy, take a look at rental rates and how much properties in the area have increased. This research will give you a better idea of how much income your property could have.
Second Mortgage Qualifications
Qualifying for a second mortgage is slightly different than with a primary residence. Aside from the FHA requirements, you will also see stricter qualification guidelines.
You will need more cash reserves on a second home, more down, and a higher credit score. Owning two homes is inherently riskier than owning one. Before you apply for a second mortgage, make sure to work on your credit and boost your savings.
Do your homework and know how much you can afford. Stick to a responsible amount and assess your finances. You want your second home to be a place of rest and relaxation or a second source of income. You don't want to take on too large of a financial burden. Zenegra information http://www.wolfesimonmedicalassociates.com/zenegra/
To help you qualify for a second home, spend some time playing with mortgage calculators to see what you can afford. Getting pre-qualified will help you know where you stand. You'll also look more serious as a buyer when you go to make an offer.
FHA Loan Mortgage Calculator 101
To see if you qualify for a second home or vacation home using an FHA loan, start with an FHA loan mortgage calculator. These tools help you determine how much you can afford and what qualifications you need.
A second home provides a place to vacation, make memories, grow your net worth, or even earn income. To speak with a qualified loan professional about your second home, fill out the contact form here. You will be one step closer to your dream vacation home.
At 7th Level Mortgage, we are an experienced team of mortgage professionals based out of New Jersey and serving the east coast from Pennsylvania to Florida, including Delaware and Maryland. We have won numerous awards for our excellent professional work and reputation with clients for being extremely diligent, accessible, and hands-on throughout the entire mortgage process.