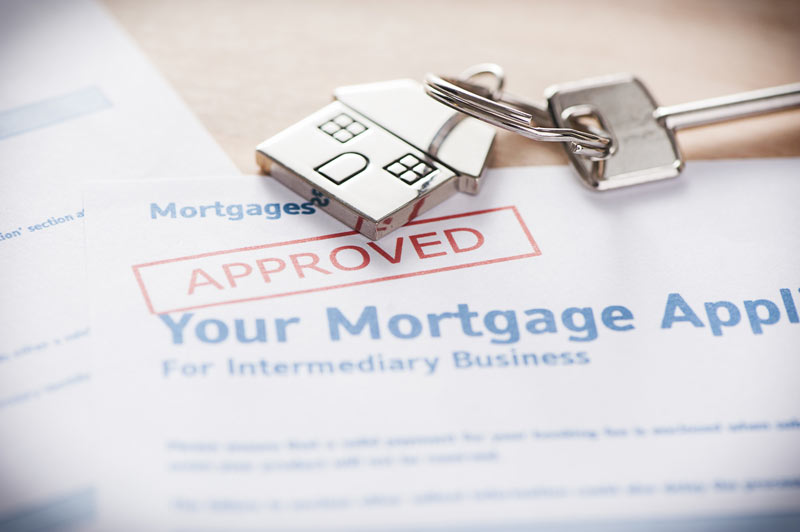 An FHA lender will help you navigate the Federal Housing Administration mortgage program. First-time buyers may need some assistance when it comes to choosing the right FHA lender.
Here, we will go over some options that are available for your next home loan and tips to help you find FHA mortgage lenders in NJ that will fit your needs.
What Does an FHA Lender Do?
An institution will originate, underwrite, close, endorse, service, purchase, hold, or sell FHA-insured mortgages. FHA lenders must apply for approval with the FHA. They are required to submit an application with the required documents and certify compliance. They regularly provide financial data each year and must be recertified annually. This process will ensure that you are getting the best service possible.
How Do I Find FHA Mortgage Lenders in NJ?
While word of mouth is everyone's favorite way to choose a new business or service, different types of homeowners have different needs. Your friend, who needed a five-bedroom growing home, may have completely different needs than your needs, if you are starting out on a budget looking for your first home.
Ask Around
A real estate agent or broker would have more experiences with various lenders, so they can be a great sounding board for what you want and do not want to find when you are looking for an FHA lender. They may even know some lenders personally.
You will want to know the answers to three fundamental questions: How well does the lender communicate? Do they prepare the borrower for any circumstances? Is the lender good able to lay out the process step-by-step from origination to closing and help the buyer understand what to expect?
HUD uses a lender list search tool that is excellent for finding an FHA lender in your area.
Know What Questions to Ask
While a lender may be licensed in your state, you do not know if that lender has a physical location in your area. If you cannot visit your lender in person, this distance can become an incredible disadvantage as problems and issues need to be resolved.
Ask your FHA lender the hard questions: How many years has the lender been originating FHA loans? Can the lender manually underwrite the loan for you? Do they underwrite the loans internally? What is the mortgage estimate? What other rates and fees are added to the bill?
Experience makes a difference. However, there are several other areas you need to have addressed before you sign up with an agency.
Understand Their Capabilities
It is easier to get approval from a manually underwritten contract than from an Automated Underwriting System (AUS). This process means that you could be declined by the higher standards written into the AUS but then meet the actual guidelines under an FHA mortgage.
Ask them if the AUS does not approve you if they can do a check for manual approval. This option will help if your credit score is not ideal or your other credit issues in your past.
Other FHA Factors: Costs
Mortgages have many additional fees added to them each month. You will need to pay interest, mortgage insurance, your property taxes, and homeowner's insurance on top of the principal.
Lender fees and closing costs are upfront concerns for those shopping for their home. The fees range from:
Down payment: The upfront payment you make toward the overall price of the property.
Origination fee: A fee the lender charges for the work they did to provide you the loan.
Lender fees: These are a series of fees a lender may charge for anything ranging from pulling your credit report to regular admin fees. This fee structure may have some wiggle room for negotiating. However, they are usually the price of doing business.
Points: If you try to negotiate the interest rate on your loan, you may accrue "points", or additional fee to reduce that rate.
Third-party closing costs: These fees can range from both cost and task that is performed. For example, you may have to pay to have your house inspected and appraised. These fees also include escrow and title insurance.
Taxes and government fees: The cost of your home does not just include the mortgage and insurance. You will also have to pay yearly taxes on the home. That is primarily where these taxes and government fees come from, but along with that, you will also have to pay state recording fees. Occasionally there is a tax lien on the property that needs to be paid before you can own the property outright.
Prepaid expenses and deposits: Fees like these, interest, mortgage insurance, and homeowner's insurance, are all regular fees you will have to pay each year. They are usually, however, put into an escrow account to "prepay," as part of your mortgage payment.
You will want to shop around and see what fees and prices you can get from different lenders. The costs can vary. Their estimates will give you some expectations of the pricing and fees with your prospective property. The lenders will want to pull your credit for each quote, so this may be an unfortunate necessity of comparing rates.
You will be happy to learn that all mortgage inquiries made into the same two-week period will all count as one hard inquiry on your credit report. Credit scoring formulas work in this manner so consumers can compare mortgage quotes without damaging their scores.
FHA Documents
You will want to take a look at our form for FHA document disclosures to get a more in-depth idea, however, here is a detailed list:
HUD-required disclosures
Form HUD-92900-A
Valid government-issued photo identification
Lender authorization form (to verify past and present employment records, bank accounts, etc.)
Sales contract
Income, asset and employment documents
General mortgage credit analysis documents (credit report)
Evidence of Social Security number
Verification of deposit
Verification of employment covering two years
Federal income tax returns
Wood Destroying Insect Inspection Report
Appraisal documentation (confirm the original Fannie Mae Form 1004/Freddie Mac Form 70, Uniform Residential Appraisal Report)
Fannie Mae Form 1003 or Freddie Mac Form 65
Understanding Your Home Purchase Timeline
The loan process can take anywhere from a few short weeks to a couple of months. The aspects involved in the process make the timeline vary from applicant to applicant. There are many moving parts and documents that need to be approved for a loan to go through on a house.
You will find that the underwriting process is the lengthiest process of buying your new home. Your loan application will need to meet all the eligibility requirements of the lender and HUD. The underwriter must review your loan to determine it meets all the criteria. Providing your lender with all the correct documents needed helps. If a document is missing, then call you to get a new document will take time. Then if they use a broker, you can count on the process taking even longer.
Get Prepared, Get Organized, and Give Us a Call!
Create a binder with a space for each document on the list and make sure that they are kept up to date and accurate. This binder will help speed up the process and save you the trouble of making multiple trips to receive and deliver each form.
Are you ready to start the home buying process by finding FHA mortgage lenders in NJ? Start by looking at the resources available on Mortgage News Channel. We have a comprehensive list of resources that will pair you with some of the best lenders in the NJ area.
We at 7th Level Mortgage are an experienced team of mortgage professionals based out of New Jersey and serving the east coast from Pennsylvania to Florida including Delaware and Maryland. We have won numerous awards for our excellent professional work and reputation with clients for being extremely diligent, accessible and hands-on throughout the entire mortgage process.