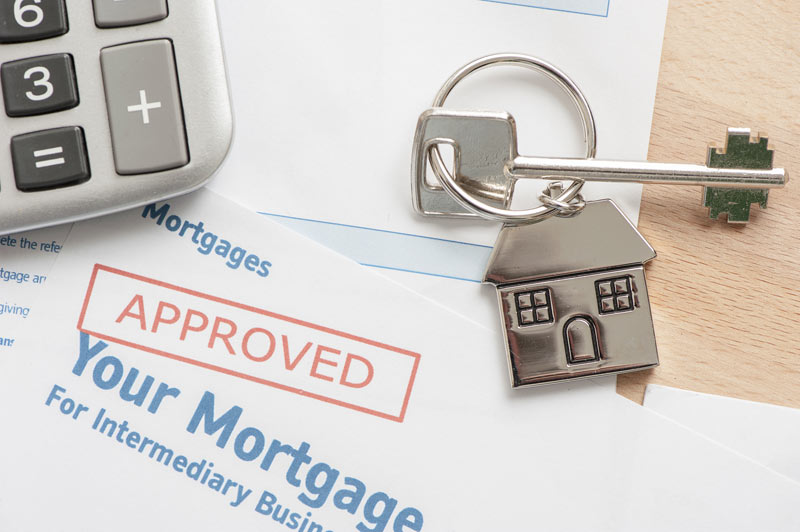 When anyone buys a home, we always hope it will be a long-term investment that pays us back through rising house prices and increased equity.
But occasionally, the economy is not favorable towards homeowners. So, depending on when you buy and intend on selling your property, you might make a loss.
As a result, when borrowers want to refinance, they might find themselves struggling with little or no equity in their homes.
The Freddie Mac Enhanced Relief Refinance program (the FMERR program) can assist homeowners that have done everything right and still find themselves in this situation.
It enables you to refinance at a lower rate. Sounds good, right? So, you are probably wondering if you are eligible? If so, continue reading to find out if you qualify.
Why's Freddie Mac Concerned with Low Equity Borrowers?
House prices have been on the rise. In fact, it is the 83rd straight month of year-over-year gains, and the average home price is $247,500.
However, housing prices are not rising everywhere. There are select metro areas where they have actually been falling, and in areas like that, equity can become a problem for homeowners.
This reality, in turn, leaves borrowers paying back mortgage rates one or two points higher than what would otherwise be available on the market, and their financial investment turns into a pit where resources disappear.
How the FMERR Program Can Help
The Freddie Mac Enhanced Relief Refinance allows you to refinance a single-family home at current market rates even when you have little to no equity. This option means that if prices drop, refinancing is still an option for you.
With the FMERR program, you can even refinance if the value of the home becomes lower than the outstanding debt.
For example, if your home is worth $250,000 and you owe $270,000, you can still refinance with FMERR as long as you meet other guidelines.
Who Qualifies for the FMERR Program?
FMERR was introduced to help struggling homeowners. It can be a big money saver. However, only recent borrowers qualify. There are several criteria to be met to be eligible for the program. Eligibility relies on the following:
Your loan-to-value must be at least 97.01% for a one-unit residence occupied by the owner.
Freddie Mac must own the loan, which you can check via the Freddie Mac Loan Look-Up Tool.
Your current loan must be recent – it has to have been agreed upon on or after the first of October 2017.
Your new loan and the last refinancing you undertook must be at least 15 months apart.
Since the 30th of September, last year (2019), the FMERR program expired. Freddie Mac may be re-open the initiative later down the line. However, the Fannie Mae initiative, called the High LTV Refinance Option (HIRO), is still available in 2020.
To Be Eligible, You Must Benefit from the Initiative
The FMERR program was designed to help homeowners suffering from low equity and high-interest rates. If refinancing does not provide a real, material benefit to you, this could exclude you from eligibility.
Enhanced Relief Refinance Borrowers lenders want to see one or more financial improvements in your case.
These could include lower mortgage rates, a smaller monthly payment, a changed amortization term, or a switch from an ARM (adjustable-rate mortgage) to less risky fixed-rate financing.
You Need to Have a Good Payment History
Relief programs, like the FMERR, will only buy your mortgage loan from a lender if you can prove a good payment history.
That means no 30-day shortcomings within the most recent six months and no more than one such shortcoming in the last 12 months. Lenders have the right to be stricter than this and might not allow any late payments.
The HIRO Program
As of late 2019, the FMERR program is no longer available. However, Fannie Mae offers a similar program.
This program, too, allows homeowners with little equity in their homes to refinance so long as they can prove a good payment history and demonstrate that the refinance would present a clear financial benefit.
Fannie Mae must own your loan, and it must have originated on or after October 2017. You can only refinance if you have been on your current mortgage refinance loan for more than 15 months.
You also have to provide:
Verbal verification of current employment or self-employment by at least one borrower.
Documentation of non-employment income.
Documentation of financial reserves (liquid) that equal at least 12 months of the new payments, including taxes, insurance, etc.
There is no debt-to-income ratio ceiling. Instead, it trusts that the new financing reduces monthly cost, so the borrower can make full and timely payments. So far, Fannie Mae has not set an expiration date for their HIRO mortgage program.
The Takeaway Is…
While you cannot currently enter the FMERR program to refinance your home, there are other refinancing options available through various lenders. And who knows? Perhaps these expired programs will resurface one day?
To qualify for similar programs, be cautious about upholding your payments in full and without delay. It is also wise to shop around for programs that could assist you with your current loan.
You will likely need to have been on your current financial plan for over a year to qualify and fulfill a debt-to-loan ratio depending on the housing unit and residency status.
For more information on refinancing your home, dealing with home equity, and consolidating debts, please feel free to contact us today. We are always happy to help. Speak soon!
We at 7th Level Mortgage are an experienced team of mortgage professionals based out of New Jersey and serving the east coast from Pennsylvania to Florida including Delaware and Maryland. We have won numerous awards for our excellent professional work and reputation with clients for being extremely diligent, accessible and hands-on throughout the entire mortgage process.