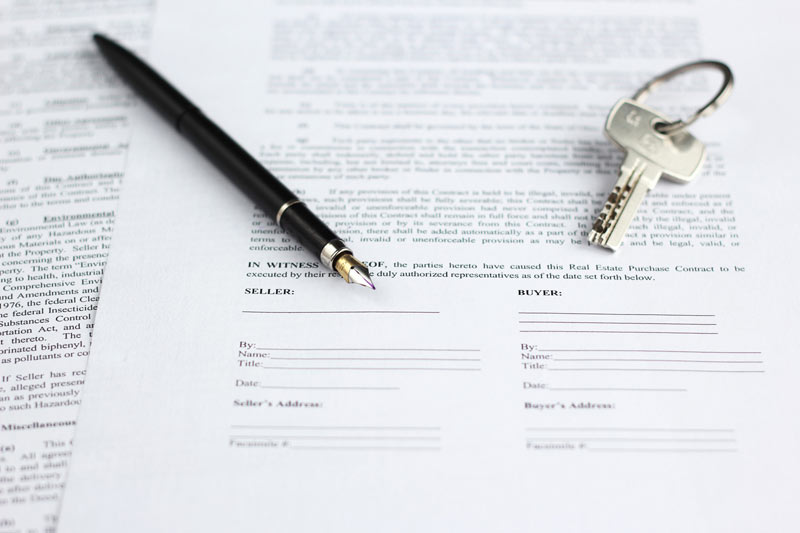 Over 450,000 mortgage applications were denied in 2019. Whether it is due to an unappealing debt-to-income ratio or bad credit, it can be difficult for existing homeowners to refinance, too.
The HIRO mortgage program exists to provide refinancing options to those homeowners who still owe more than 97% of their property's value.
Are you underwater with your home? Are you looking for a refinancing option that will help decrease your monthly debt-to-income ratio?
Please keep reading to learn all about the HIRO program and whether or not it is a good option for you.
What Is the HIRO Mortgage Program?
The HIRO mortgage program is a mortgage relief program created by Fannie Mae. Also known as the high LTV refinance option, the HIRO program is meant for homeowners who want to refinance into current lower rates.
It is an excellent option for those who don't have enough equity in their real estate to qualify for a traditional home refinance.
Borrowers who owe more on their properties than the property is worth are considered "underwater borrowers." Typically, these low-equity owners get trapped into high-cost mortgages. They cannot be refinanced using today's rates, which is why a high loan to value refinance option as the HIRO program can help.
In 2009, the Home Affordable Refinance Program (HARP) was created in order to help homeowners who were already underwater or coming close to it. The loan, just like the HIRO program, provided refinance options for property owners who weren't able to refinance through traditional options.
Over 3 million people benefited from the program, but it ended. Fannie Mae's Enhanced Relief Refinance (FMERR) took over but ended in September of 2019. The HIRO program replaced both and is an excellent option for those with a high LTV who want to refinance.
What Are the Requirements?
The HIRO program is available to those who have a Fannie Mae-backed mortgage.
To qualify for this high LTV refinancing option, homeowners must meet these additional requirements:
The mortgage must have originated on or after October 1, 2017.
You must have held the mortgage for at least 15 months before applying for a HIRO refinance.
You cannot have made any payments more than 30 days late for the previous 6 months.
You can't have made more than one payment up to 30 days late within the last 12 months.
You must have no payments greater than 30 days late.
For a homeowner to qualify, they must show a net tangible benefit, too. What that means is that taking out a HIRO loan must result in at least one of the following benefits:
Lower interest rate
Reduced monthly principal and interest payment
Shorter amortization term
More stable mortgage, such as moving from an adjustable-rate to a fixed-rate
You Cannot Have Too Much Equity
The purpose of Fannie Mae's HIRO program is to help good borrowers in areas that have little or no increases in property value. The refinancing program is built for those with little equity in their homes. Thus, if you have too much equity, you will not qualify for the HIRO program.
Here are the minimum loan-to-value ratios:
For a 1-unit primary residence, the required LTV is 97.01% or higher
For a 2-unit primary residence, the required LTV is 85.01% or higher
For a 3-unit primary residence, the required LTV is 75.01% or higher
For a 1-unit second home, the required LTV is 90.01% or higher
For a 1-unit to a 4-unit investment property, the required LTV is 75.01% or higher
There is no maximum LTVs for 15-year and 30-year fixed-rate mortgages. What that means is that your current loan can be up to 150% LTV and you could still be eligible.
When it comes to refinancing adjustable-rate mortgages (ARM), the maximum amount is 105% of the home's value.
Who Can Benefit From the HIRO Mortgage Program?
Even if your income and credit are both high, it can be difficult to refinance a home without significant equity. While some areas have seen an increase in home values, not all have.
There are entire metro areas that have not seen an appreciation in property values.
At the end of 2019's first quarter, more than 5 million United States homes were underwater.
If you have a mortgage balance that is 25% higher than your home's value, the HIRO program could help you refinance your property at a lower rate.
Will They Check Credit and Income?
The HIRO program lender has to obtain verification of employment. The homeowner must provide verbal verification of employment, documentation of non-employment income, or documentation of liquid financial reserves.
Unless payments increase by 20%, the lender isn't required to calculate a new debt-to-income ratio.
Borrowers need not worry about their credit when applying to refinance through the HIRO mortgage program. Generally, lenders don't consider credit scores. The reason is that the new loan is financing a home where the borrower demonstrates a good financial history.
The homeowner cannot have made any payments over 30 days late, for example. Every lender is different, though. Some lenders choose to layer their requirements on top of the LTV refinance requirements set by Fannie Mae.
There is no debt-to-income ratio ceiling, either. The reason behind this is that the borrower has already been making timely full payments. Plus, the new financing should reduce monthly costs for the borrower.
Take Advantage of the HIRO Mortgage Program
Sometimes new homeowners get locked into high-interest rates when purchasing homes. Down the road, many find themselves in underwater situations where they owe more than what their home is worth.
The HIRO mortgage program provides high LTV refinancing for those homeowners who could benefit from today's interest rates.
Are you wondering whether the HIRO program might be right for you? Contact us today with any questions you have, or get started by getting a fast quote in 3 easy steps!
At 7th Level Mortgage, we are an experienced team of mortgage professionals based out of New Jersey and serving the east coast from Pennsylvania to Florida, including Delaware and Maryland. We have won numerous awards for our excellent professional work and reputation with clients for being extremely diligent, accessible, and hands-on throughout the entire mortgage process.