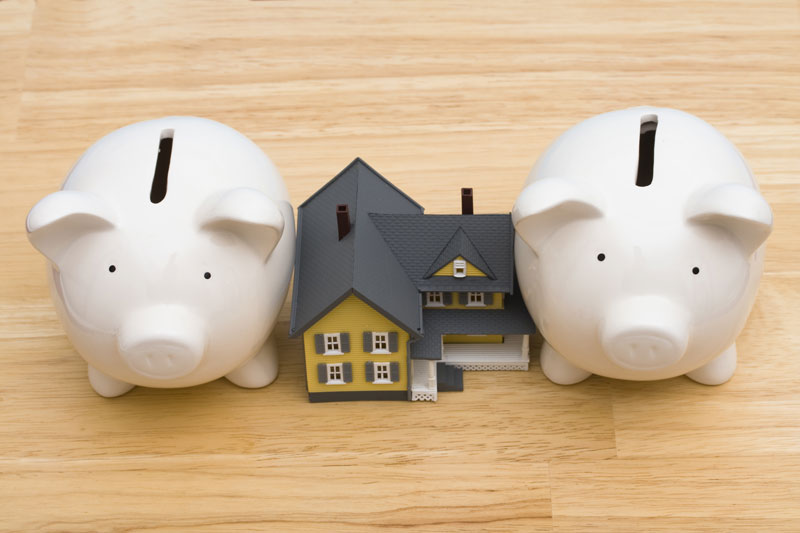 In the U.S., 24.5 percent of all properties with a mortgage are considered "equity rich." This phrase means that the payoff amount of the loan or combined loans on the property is 50 percent or less of the property's estimated market value.
Hopefully, you are one of that 24.5 percent who made it through the housing crisis and is coming out okay on the other side. Where once your home was not worth what you paid for it, now you have some equity in it.
Do you wish to do something with that equity? Have you been waiting to do some home improvement projects? Do you want to buy a boat or a new car?
You can use the equity in your home to borrow money for such things. You will have to decide which is right for you: a home equity loan vs. a home equity line of credit.
What is the difference between a home equity loan and a line of credit? Keep reading to learn everything you need to know about HEL vs. HELOC.
Home Equity Loan vs. Home Equity Line of Credit
There are two major differences between a home equity loan and a home equity line of credit. Differences include:
interest rates
method of repayment
Home Equity Loan (HEL)
This type of loan allows you to borrow a lump sum of money that is backed by the equity in your home.
The amount that you can borrow is based on the loan to value ratio of your home.
Using the formula for the Mortgage Amount/Appraised Property Value, a lender determines the amount of your home equity loan. It is a fixed amount of money with a fixed interest rate, fixed monthly payment, and fixed term, making the repayment of an equity home loan pretty straightforward.
Home Equity Line of Credit (HELOC)
With this type of loan, there is a maximum amount of money that can be borrowed, but you can draw from this amount a multiple number of times, similar to a revolving line of credit.
The amount of money borrowed in this case is based on the appraised value of the property minus the amount still owed on the mortgage.
Income, debt, and credit history are taken into account as well for an equity line of credit.
You can usually use the money for anything you wish using checks or a credit card associated with the line of credit. There is a period called the draw period in which you can withdraw the money.
Sometimes the money needs to be paid back by the end of the draw period. Some lenders allow the money borrowed to be paid back in a period called the repayment period.
In a HELOC, there is an adjustable interest rate. The amount you are repaying will change with the variable interest rate.
In a HEL, your interest is calculated on the total amount borrowed, whereas with a HELOC, the interest is based only on the amount taken out.
Which One Will Work Best for You?
Home equity loan vs. home equity line of credit is a dilemma for those looking to use the equity in their home. Visit our website for information on which one will be best for you.
We at 7th Level Mortgage are an experienced team of mortgage professionals based out of New Jersey and serving the east coast from Pennsylvania to Florida including Delaware and Maryland. We have won numerous awards for our excellent professional work and reputation with clients for being extremely diligent, accessible and hands-on throughout the entire mortgage process.