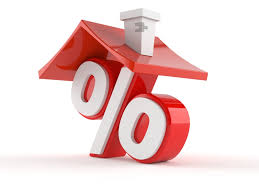 Investing in a commercial loan or a residential mortgage loan is a big step. It's one of the defining moments of your life. When we talk about obtaining loans, it goes without saying that you are most likely be paying mortgages for several years to come. Therefore, it only fits to do as much research as possible to lock in the best rate. Not all institutes offer the same competitive mortgage rates, and there may be some new guidelines for 2017.
Therefore, being careful is important. Do not be hesitant to do plenty of research before agreeing to a mortgage lenders proposal. Part of your research should be attributed towards staying updated with all the latest trends in the financial market and regularly reading mortgage news.
Reading financial news and mortgage rate updates can go a long way in saving you huge amounts of paid interest in the long run. After all, several years of your life will be about paying mortgages. A lot of people make the mistake of not doing comprehensive research on the lender, rate trends and the market. But, staying up to date on mortgage news and staying alerted of the current trends and the happenings of the housing industry will keep you aware of what to expect with ongoing mortgage rates. This will also make you better prepared to strike thorough conversations with lenders before you walk into their offices.
It's not uncommon for home buyers to walk into the lender's office without first doing any research. Most people aren't privy to the amount of data that is available to them and rely only on professional advice to lock in a deal. It may sound surprising, but it's true.  Lenders and loan officers have a lot of experience, but always do your homework, be informed. They can easily tell by your conversation and your level of knowledge just how informed you are about the ongoing rates.
The benefit of staying updated with the ten-year Treasury rate is that you can proactively ask your lender a lot of questions. And, if you feel that the person is quoting too high a rate, you can easily point it out.
Benefit of staying aware of current mortgage news
The benefit of subscribing to blogs feeds and lender sites that offer information about latest trends in the financial market are that not only that you remain informed of the current trends; you also become better at understanding the rates and how they may affect your purchase ability and long term financial goals. By analyzing the current economic conditions, you can foresee whether the mortgage rates are about to drop or whether they are about to rise. Accordingly, you will be in a better position to make a more informed decision. By sensing that now is the best time to invest in real estate, you can quickly lock in the lowest mortgage rates and reduce financial burden off your shoulders for many years to come.