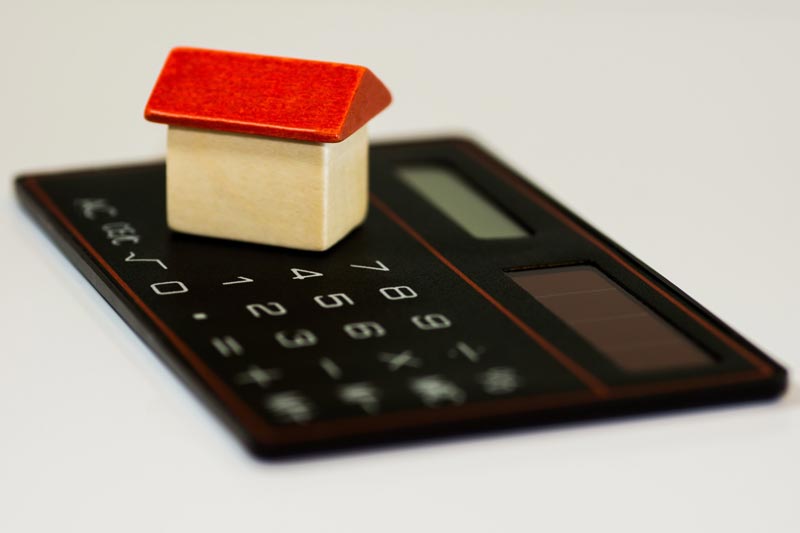 Do you struggle with your bills each month?
Do not be embarrassed. 40% of all Americans say they struggle with their monthly basic needs of food, housing, and medicine. 70% of all Americans are financially fragile, meaning they are often one paycheck away from disaster.
With the continuing record-low mortgage insurance rates, it is possible to lower your monthly mortgage payment and buy yourself some breathing room.
Who would not want that?
If you have and FHA, VA, Jumbo or USDA loans, did you know you may be able to do a mortgage refinance for lower payments? Read on the learn more.
What Is a Mortgage Refinance?
A mortgage refinance means taking out a new loan to pay off an existing mortgage loan. There are lots of reasons to refinance. To lower your interest rate, for example, or shorten the term of a mortgage.
Some refinances convert mortgages from an adjustable-rate mortgage (ARM) to fixed-rate loans, or the other way around. Refinancing a mortgage loan can cost between 3% and 6% of a loan's principal plus an appraisal, a title search, and application fees.
Even if these fees are built into the new loan amount, you may find that refinancing is a wise financial decision. A small decrease in your interest rate can make a large difference in your monthly payment and how quickly you build up equity. For example, 30-year fixed-rate mortgage of $100,000 with an interest rate of 6% has a principal and interest payment of $599.55. That same loan at 3.8% reduces your payment to $465.96.
Refinance Your FHA Loan
If you have a mortgage backed by the Federal Housing Administration, you may refinance it with another FHA loan or a conventional loan. The downward trend for interest rates for FHA loans means that even if you have little equity, the FHA Streamline Refinance may be right for you.
The loan program requires that the homeowner payment history of the last 6 months is on-time and that the homeowner receives a "Net Tangible Benefit." For FHA Streamline refinance program loans, this benefit means lowering the combined interest rate plus mortgage insurance premium by 0.5% or more.
An FHA Streamline Refinance waives the requirements for an appraisal, credit scores or income verification. An example of an eligible transaction is an existing FHA mortgage with a 4.5% rate and a 1% mortgage insurance premium.
A recent rate quote indicates the going rate is 3.83% interest rate and 0.6% mortgage insurance premium. The new combined rate would be 4.43%, or a little more than 1% lower than the existing one.
Similar Program for VA Borrowers
Veterans of the U.S. military or active duty service members can refinance their current mortgage with a VA home loan. A VA-backed mortgage refinance can reduce the current interest rate or provide cash out at closing.
An Interest Rate Reduction Refinance Loan (IRRRL) is the VA version of a streamline refinance. It features some of the most relaxed qualification guidelines of all mortgage programs. The interest rates are very favorable too.
VA loans do not require mortgage premium insurance nor a particular credit score. No need for a new appraisal. There are almost no documentation requirements.
An IRRRL allows closing costs to be added to the principal balance of your mortgage. There is a funding fee of 0.50% of the loan amount.
If you need cash, VA refinances permit up to 100% of your home's value. There is a fee of 2.15% for the first use of cash out. Each additional use is 3.3%.
Refinancing a Jumbo Loan
Jumbo home loans are loans larger than the current conforming loan maximum. That is a mortgage larger than $484,340. They are not uncommon in high-value markets (like New York or Los Angeles.) They are of higher risk to banks and often carry more requirements.
There are cash-out, lower payment, shorter-term or loan conversion products. You may need to do some soul-searching to determine if a refinance makes sense.
A jumbo mortgage refinance is not for the disorganized. Documentation of the previous two years or more is a frequent requirement. Typical loan criteria include:
Stellar FICO score (660 minimum)
43% or lower debt-to-income ratio
80% or lower loan-to-value ratio
Limit of 4 mortgaged properties
No bankruptcies on the books
Proof of cash and other liquid assets
Extensive documentation of the above
Two appraisals
Cash on hand for appraisal, title, etc.
Interest rates vary. Consider how much equity you have and the cost of cashing it out. You may not want to take cash out if your goal is lower payments.
Rolling from one low-interest ARM to another is often an acceptable strategy for the lowest payments. There is no guarantee that record-low interest rates will continue. A fixed-rate loan is a great option if you think interest rates are likely to rise in the next few years.
USDA Home Loan Refinances
The United States Department of Agriculture offers home mortgage programs for low and medium-income families in certain eligible rural communities. If you already have a USDA loan, a USDA streamline refinance offers a hassle-free process. There is no appraisal, no credit score, and no income or loan-to-value requirement.
Closing costs can be added to the new loan. If interest rates are even 1% lower than your current USDA loan rate, a refinance is a good idea to consider.
Refinance for Lower Payments
A mortgage refinance that reduces your interest rate even one percent can ease your monthly payments by a considerable amount. Even low-interest loans, like those backed by FHA, USDA or VA, may find savings in refinancing. Jumbo loan refinancing, especially when rising home prices give better loan to value rations can have an even bigger effect on your bottom line.
Do your research. There may be fees and costs associated with applying for a new loan. Some loan programs may allow you to roll these costs into your new loan. Other programs may require some cash on hand.
Contact us today to speak to an experienced loan consultant to help you with your mortgage refinancing decision.
We at 7th Level Mortgage are an experienced team of mortgage professionals based out of New Jersey and serving the east coast from Pennsylvania to Florida including Delaware and Maryland. We have won numerous awards for our excellent professional work and reputation with clients for being extremely diligent, accessible and hands-on throughout the entire mortgage process.