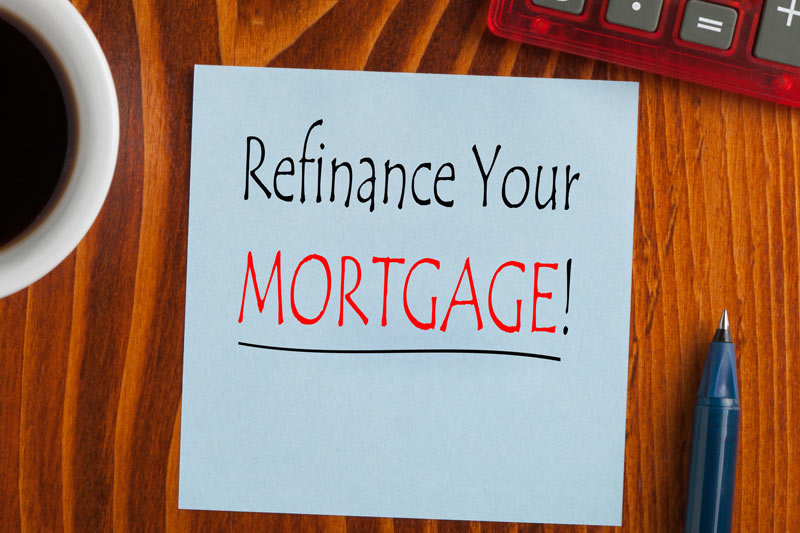 Back in 2006, money was easy to borrow, interest rates were low, and housing prices were booming. But then the financial crisis hit, and by 2009, nearly a quarter of U.S. homeowners found themselves underwater on their home loans.
Many had taken advantage of the loose money markets to refinance their homes and cash out the equity they had built up. When the recession hit, home prices began bottoming out, leaving them in serious financial trouble.
The government came to the rescue with HARP and various HARP replacement program options to help Americans get financing and avoid foreclosure.
But the housing market is booming again, so are these programs still available? Let's take a look at what your options are now.
What Is a HARP Replacement Program?
When housing prices started falling, many mortgage holders started to find that they owed more on their mortgage than their house could sell for. This negative equity— often referred to as being upside-down or underwater — meant they could no longer qualify to refinance their home to reduce their payments.
Being underwater on a home loan makes it difficult to sell a house and blocks your ability to refinance. Homeowners with negative equity are also at greater risk of foreclosure.
The Home Affordable Refinance Program or HARP was a way to help homeowners get lower rates and payments despite their negative equity situation. Under HARP, new lending guidelines helped people save money on their mortgages and hold on to their houses.
The HARP program expired at the end of 2018 after being renewed twice, which led to the need for a new solution. The replacement programs provided included Fannie Mae's HIRO (High LTV Refinance Option) and Freddie Mac's FMERR (Freddie Mac Enhanced Relief Refinance).
These programs opened up in 2019 with a few differences from HARP. The loans had to be owned by Freddie Mac or Fannie Mae, at least 15 months old, and opened on or after October 1, 2017. Whether you were refinancing mobile homes or mansions, you had to prove a benefit like getting a lower interest rate or reducing your monthly payment.
But as the economy has bounced back along with home prices, both programs have been put on indefinite hold due to the low volume of applications.
What Are Your Options In 2022?
But what if you're still underwater despite the current market? If that's the case for your home, an affordable refinance program might still be out there, depending on your loan type.
Just three percent of homeowners still sit with negative equity today — a huge drop from the peak of 26 percent in 2009. Some have already gone through a HARP refinancing and are working their way back to positive equity. Others might be looking for help, which is still out there if your loan is from the FHA, VA, or USDA.
Federal Housing Authority
The FHA offers a new streamlined mortgage to replace current FHA loans without going through an appraisal or showing proof of income. The original loan must be at least six months old. The new loan has to pass the benefits test of lowering your interest rate, changing you from an ARM to a fixed rate, or giving you a shorter loan term.
Veterans Administration
The VA's interest rate reduction refinance loan or IRRRL program allows you to refinance with lower closing costs and less paperwork than you had with your original V.A. loan. The new loan has to reduce your rate by at least half a percentage point, while the new payment can't be more than 20 percent from the previous loan. The previous loan must be at least six months old, and you won't need income documents or a home appraisal.
U.S. Department of Agriculture
Homeowners with USDA loans can refinance their mortgages if they prove the move will save them at least $50 per month. The old loan must be at least 12 months old, while the new loan doesn't require income verification or a new home appraisal.
Benefits of Refinancing
As interest rates head back up, there is more urgency for homeowners who might not have refinanced yet. Not all parts of the country have seen a bounce back in their housing markets, so getting your payments lower when you have negative equity is still worth looking at.
Refinancing has some benefits over getting a new loan. Usually, your lender doesn't require you to get a new appraisal but will allow you to use an automated home value system instead. This saves you a few hundred out of pocket and the time to get the appraisal.
You also have the option of changing the type of loan you have. An adjustable-rate mortgage sounds great when interest rates are low, but the payment can get out of reach quickly when interest rates go back up. Switching to a fixed-rate loan keeps your payments under control and predictable.
Qualifying when you're underwater can vary greatly depending on the mortgage provider. But most of the time, you need to show that you're current on your home loan. This definition might be different for different lenders, but it usually means you made no late payments in the last six months and no more than once in the past 12 months.
Need More Information On Refinancing?
Soaring home values put the brakes on HARP replacement plan options as previously upside-down mortgages moved into positive equity territory. While the Freddie Mac and Fannie Mae programs aren't currently available, you have refinancing paths if you find yourself underwater. Much depends on the type of loan you originally took out, but you won't have to go through the appraisal and income documentation part of the process.
Need help understanding how to refinance a home?Contact us for free loan advice or get a copy of our free consumer mortgage loan guide.
At 7th Level Mortgage, we are an experienced team of mortgage professionals based out of New Jersey and serving the east coast from Pennsylvania to Florida, including Delaware and Maryland. We have won numerous awards for our excellent professional work and reputation with clients for being extremely diligent, accessible, and hands-on throughout the entire mortgage process.