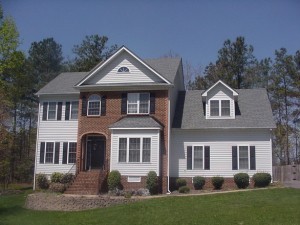 Locking in a rate for your mortgage will guarantee your interest rate for a specific period of time. Working with a New Jersey VA Loan Specialist will help you determine when to lock in the right rate. This will protect the potential homeowner from rates that are rising. In return, it could potentially save you thousands of dollars on the life of the mortgage. Catching a good interest rate and locking in quickly is like finding a pot of gold. A New Jersey VA Loan Specialist is ready to help you.
Why is now the time to lock an interest rate?
The real estate market is always fluctuating. This has an effect on rates, and what a lender will offer. So, when the real estate market is in full swing and housing prices are on the rise, interest rates will follow suit. It is always best to lock a rate quickly, as you never know what the market is going to do. Contact a New Jersey VA Loan Specialist to see what rates are today. The real estate market can go up and down quickly, so it's smart to keep an eye on it if you are wanting to buy a home or refinance. Once you lock a rate, it is typically good for 30 to 60 days. This gives you the time you need to step through the loan process or refinance.
What happens after you lock a rate and the real estate market changes?
If interest rates change during your lock in period, they will not impact you. As long as you have started the loan process during the lock in period, there will be no change. However, if something happens, and your loan does not go through during the lock in period, then you could lose the rate that you locked in at.
What If Rates Go Lower During My Lock In Period?
This may happen, and it is a chance that we take when locking in on an interest rate. If this happens, in most cases, you will not be able to take advantage of the lower rate. However, every New Jersey VA Loan company is different, and you will need to check with yours to see if they offer a clause that allows you to grab a lower rate. The chances are unlikely, but it is always worth looking into.
Think Smart
Buying a home is an exciting time. There are lots of things that have to happen before you can move in and start enjoying the future. Interest rates are something that should never be taken lightly, as they have the potential to save you a lot of money on your mortgage. Consult your New Jersey VA Loan Specialist to check on rates, as the time to lock them in is now.