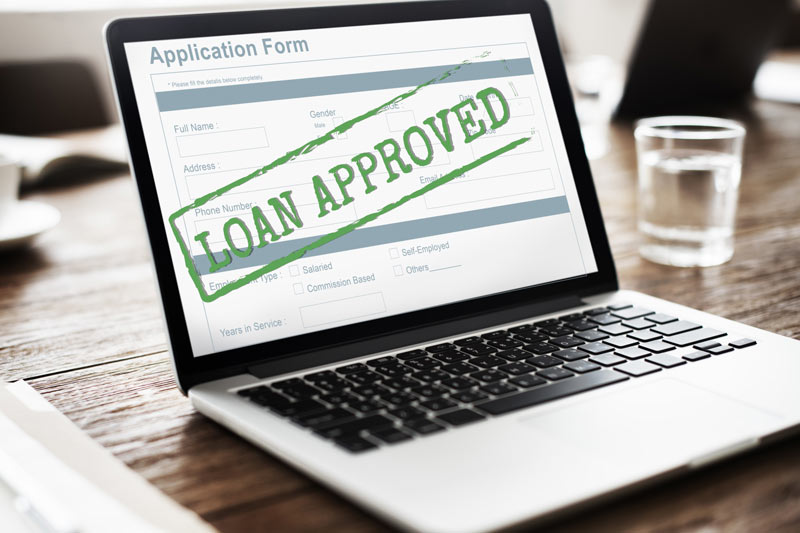 The coronavirus pandemic affecting almost every aspect of life. The mortgage industry is not safe from dealing with some of the repercussions.
To keep the home buying and selling process moving, many lenders are switching to e-lending to ensure a smooth, seamless closing.
Read on to learn more about how mortgage lenders are expanding their services to borrowers. Virtual lending can save the housing market and get buyers into their new home.
E-Lending Defined
Traditionally, buyers fill out mortgage applications and submit required documents to an underwriter during the loan process. However, e-lending is becoming an easy and popular alternative.
Due to the COVID-19 pandemic, many banks are closing their doors as they try to avoid personal meetings with customers as much as possible. With e-lending, borrowers can submit pertinent information online to get their loan approved.
The e-lending process is similar to a traditional mortgage application. Many of these lenders are "virtual" and do not have a physical location. If questions need an answer, the borrower will communicate with a loan processor or broker via email, online chat, or over the phone.
The concept of virtual lending is not new, but the number of new applications is on the rise due to the current crisis. Online lending cuts out the middle man. The process allows borrowers to use e-lending portals to upload documents as requested.
Addressing Mortgage Industry Concerns
Due to the coronavirus pandemic, many potential borrowers are losing their jobs at a rapid pace. This problem and feelings of uncertainty have made many people hesitate to buy a home.
For those who are lucky enough to keep their jobs, the desire to buy is still strong in most markets. How can the mortgage industry address these concerns? How can they keep consumer confidence and new business coming in?
Online services, like Better.com and Quicken loans, have offered e-lending to buyers for years. Today, even the major banks and mortgage lenders are moving toward virtual lending to keep the revenue coming in.
New overlays and lender requirements are changing by the day, and many jumbo loans are at a standstill. To address these issues, lenders need to stay on top of the ever-changing landscape of mortgage approvals and investor requirements.
Through e-lending, the approval process should be faster than traditional methods. The speed alone can give buyers the confidence they need to see the home buying process through to closing.
The inability to sign closing documents or submit certified checks for down payments and closing costs are a concern. One workaround is to use e-signatures on most documents. This process allows the buyer and seller to finish the transaction remotely.
Appraisers can perform drive-by appraisals instead of coming inside the property for some transactions. Fannie Mae and others are also allowing employee confirmations remotely. Verification is achieved with pay stubs, emails, and phone confirmation.
Help for Homeowners
A combination of economic uncertainty and job loss is making current homeowners nervous about their future. Thankfully, there are some plans in place designed to help homeowners in need.
Aside from many lenders offering a temporary forbearance, the HIRO program can also help. This program, offered by Fannie Mae, gives homeowners who are underwater a chance to refinance to lower rates.
The purpose of the program is to help those whose homes have a high loan-to-value ratio refinance. The HIRO program offers refinancing options for those with a recent mortgage and a high rate. It helps those who do not have enough equity to refinance under other circumstances.
In markets where home values are unstable or decreasing, the HIRO program can help. It eases the stress of high mortgage payments for many borrowers. Even with the coronavirus, borrowers can use e-lending to refinance their homes.
If you are planning to refinance your home, check mortgage rates daily. Try to lock a good rate as soon as possible. With the virus in full swing and mortgage rates dropping, approval and processing times are taking longer.
E-Lending: Benefits to Borrowers
While many online lenders have been in business for some time, traditional banks are joining the e-lending trend. Mortgage lenders need to take proactive steps to reduce the risk of infection. These steps apply to themselves and their customers.
New rules are being implemented to prevent the spread of coronavirus while keeping the mortgage industry intact. Whether it is drive-by appraisals or e-signatures, these new techniques can keep new mortgage applications moving forward.
Current homeowners and new buyers should talk to their lender to find out if virtual lending is available. Be aware that the time it takes to approve and close your loan may be longer during the pandemic period.
Stay vigilant and provide your lender with the information they need as soon as possible. This approach will help speed up the process and ensure you get a great rate on your new mortgage or refinance.
Making Mortgages Easy with E-Lending Technology
Whether you are in the market for a new home or you want to refinance your current loan, the mortgage industry is adapting and changing to keep the market healthy. Find out more about e-lending to see if it is right for you.
Remember to be patient during this difficult time and know that most lenders are happy to help you purchase or refinance a home.
For the latest mortgage news or to get free advice about mortgages and refinancing, be sure to visit our website and contact us today.
We at 7th Level Mortgage are an experienced team of mortgage professionals based out of New Jersey and serving the east coast from Pennsylvania to Florida including Delaware and Maryland. We have won numerous awards for our excellent professional work and reputation with clients for being extremely diligent, accessible, and hands-on throughout the entire mortgage process.