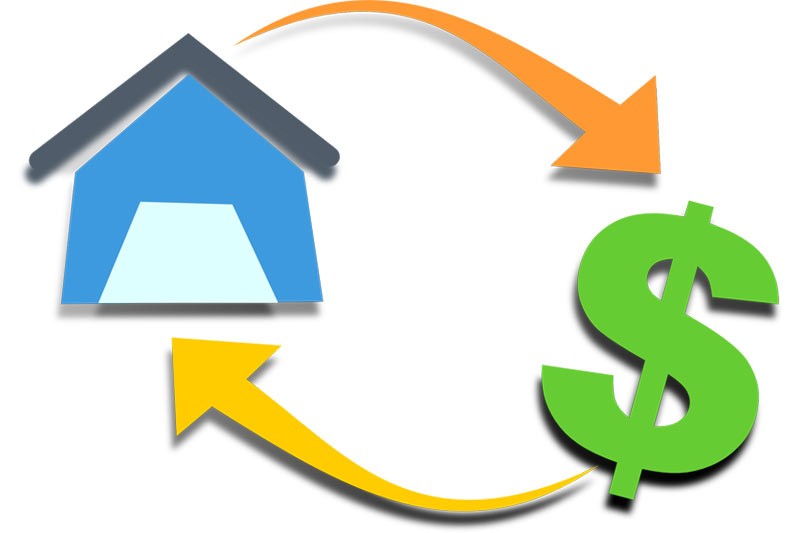 According to recent news, the federal delinquency rate rose to nearly 3.4% percent last month, leading to a whopping 3.4 million mortgage loans that are currently in forbearance.
If you are one of the millions of people who are having trouble paying their mortgage, the good news is that you have options.
From mortgage deferral to special terms dictating how to receive mortgage relief, the CARES Act and other government initiatives are helping ensure that you are well taken care of if you are experiencing job loss or financial hardships during this tough time.
Do you qualify for a mortgage deferral program? If you do, is it a smart idea to accept this kind of deferral? We have got all of the answers you need.
What to Know About the CARES Act and Mortgages
Back in March, Congress passed the $2 trillion CARES Act to provide aid to various sectors of the American economy. While most people were eager to receive their $1,200 stimulus check, there were other great things in the Act as well.
Specifically, the CARES Act talks about the rights of homeowners when it comes to repaying their mortgage loans. Specifically, there is a part of the Act about a potential 12-month deferral mortgage option.
Homeowners with federally-backed loans can receive relief in two ways. Beginning March 18th, 2020, it noted that they were protected from any sort of foreclosure. It also allowed homeowners to defer their mortgage payments for 180 days (initially).
After the 180 days is over, you can contact your mortgage lender every 90 days to make an extension, for up to a year in total. This option is all possible without affecting your credit score.
Last week, Fannie Mae and Freddie Mac both announced plans to extend this kind of mortgage loan deferral. For those experiencing hardships, you are now able to contact your loan provider and request payment deferrals as early as July 1.
While you will still have to pay off your loan in full, you can pay any missed payments at the end of the loan's term without any penalties or interest added onto the loan amount.
Fannie Mae went on to note that the COVID-19 forbearance plan and deferral options are only for homeowners who have completed the paperwork and are able to continue to make their full monthly contractual payment.
Who Qualifies for Mortgage Deferral Programs?
Unfortunately, the CARES Act and most subsequent efforts only mention federally-backed mortgage loans. So, to figure out if you even qualify for a mortgage deferral program, you will need to find out who your loan servicer is.
If you are not sure how to find out who services your loan, check out the Mortgage Electronic Registration Systems (MERS) website.
Most private loan companies are working together with the CFPB to provide aid and assistance to homeowners who have been affected by COVID-19.
While you might not be eligible for the 12-month deferment plans through the CARES Act, you still might have options.
Be sure to contact them about other loan repayment options aside from deferral. They might be willing to help lower your payments or modify the terms of your loan.
Also, it is important to note that many individual states are implementing their own mortgage relief plans and packages. Contact your state's Department of Housing and Urban Development for more specific questions.
It is also equally important to note that if you are wondering what is a tax deferral program for a reverse mortgage and whether that makes sense at the moment, it is best to check with your state or city's tax deferral program.
Because most city and county offices are closed, you might not be able to process that request immediately, and it might be better to search for deferral programs through the CARES Act and other government initiatives.
In general, you only have to prove that you are experiencing financial difficulties, whether that be due to furlough, layoff, or a COVID-19 diagnosis.
Interest rates are so low. Loan servicers are not requiring much when it comes to deferral. It might make sense if you are truly unable to make your payments.
Mortgage Deferral for Different Types of Properties
Perhaps you do not own a single-family home, but you still need assistance with a different type of property and its mortgage loan. Who does mortgage loans for farm deferral property? Is that even a thing?
Again, this process will come down to identifying who your loan servicer is. Most farm properties will have a USDA Farm Service Agency Farm Loan Programs loan. Lucky for you, the US Department of Agriculture has updated its loan terms as well.
According to the department's website, you can apply for:
Temporary payment deferral if you cannot afford living or operating expenses on your farm.
Temporary forbearance on loan liquidation and foreclosure actions.
What about rural housing projects with more than one dwelling on the land? Who does mortgage loans for farm deferral property with three dwellings on it?
The USDA has encouraged all owners to work with affected residents to adjust rent payments and enter into forbearance agreements. If you yourself need a loan deferral, look into the Guaranteed Loan Program or Direct Loan Program via the USDA.
Is Mortgage Deferral Right for You?
There is no denying that nearly everybody is feeling the effects of the coronavirus crisis. Most government agencies and loan providers are willing to work with Americans who need aid.
However, they are also suggesting that you pay your mortgage loans and other financial obligations if you can. If you are truly unable to then a mortgage deferral program might be right for you.
At the moment, you will not incur any additional costs in the form of interest, and it will not affect your credit score. What you will need to pay attention to, however, are the repayment terms at the end of your loan.
Work this out with your loan servicer to ensure that you are not going to come out of this crisis worse off than you might be if you simply paid your mortgage loan as normal.
Need help figuring all of this out? Contact us today to receive help with everything from loan refinancing to debt consolidation and even receiving better loan rates.
We at 7th Level Mortgage are an experienced team of mortgage professionals based out of New Jersey and serving the east coast from Pennsylvania to Florida including Delaware and Maryland. We have won numerous awards for our excellent professional work and reputation with clients for being extremely diligent, accessible, and hands-on throughout the entire mortgage process.