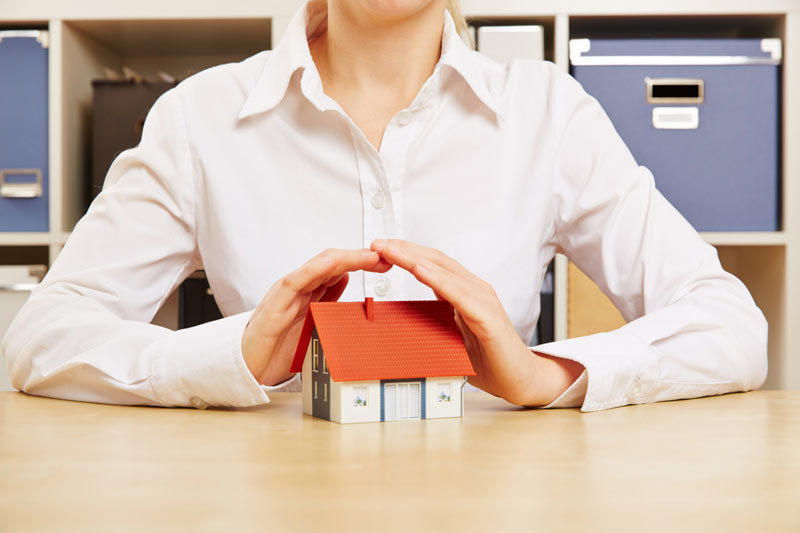 Rental rates keep going up. You are tired of paying for a place that is too cramped for your family. Many times owning your own home is cheaper than renting. There are also the bonuses of being able to set your own rules, have pets, and build equity in your property.
If you are a first-time homebuyer, there are programs to help you achieve the dream of homeownership. Keep reading for a state-by-state breakdown on first-time home buyer loan programs.
What Is Important in Home Loan Shopping
When you get a preapproval letter, the lender will look at a variety of things. These will include your credit scores, your debt to income ratio, and your income. They will tell you if you qualify for a home loan assistance program. Different loan programs offer choices in down payment options, interest rates, and property types.
Each state has its own first-time homebuyer programs and administers federal programs. These include teachers, first responders, and loans for the disabled and low-income.
It is essential to shop for your home loan as much as you shop to get the right home. You want the loan to be the right one for your needs. Need help figuring out how much you can afford? Most programs offer an education course to help you figure out how to be a homeowner and answers many of your questions.
Northeastern States
Connecticut's first-time homebuyer program is run through the Connecticut Housing Finance Authority. Maine's program for first-time homebuyers is called MaineHousing's First Home Loan Program.
MassHousing runs the loan program for first-time buyers in Massachusetts. The programs vary from down payment assistance to rural development loans.
New Hampshire Housing administers the state's first-time homebuyer programs. Like many states, NH has a first responder's program that targets first responder and healthcare workers.
New Jersey Housing and Mortgage Finance Agency is the source to turn to for new home dreams, especially for those looking for affordable home loan options. New York's lending program is called the State of New York Mortgage Assistance (SONYMA). They both have a variety of loans, from ones targeting recent college graduates to revitalization loans.
The Pennsylvania Housing Finance Agency and Rhode Island Housing are the sources for a variety of mortgages. Their mortgage plans include renovation loans for fixer-uppers, which can be a great way to find an affordable home.
Vermont Housing Finance Agency offers the standard programs for new homeowners. Several of their programs offer a discount or rebate on property taxes up to $825.
Midwestern States
Illinois has the Illinois Housing Development Authority. Indiana's programs are managed by the Indiana Housing and Community Development Authority. The Iowa Finance Authority helps new homeowners achieve their dreams of ownership.
The Kansas Housing Resources Corporation has home loans that can be partly canceled under certain conditions. The Michigan State Housing Development Authority has two types of homebuyer loans and a down payment loan.
Minnesota Housing Finance Authority has programs that help with your down payment and closing costs at the same rates as your loan.
The Missouri Housing Development Commission has standard first-time homebuyer programs. They offer a mortgage tax credit program of up to $2000 per year.
Nebraska's Investment Finance Agency has helped 93,000 families find their first home loan. North Dakota Housing Finance Agency only requires a $500 investment into your first home. Many states require $1000 or more investment.
Ohio Housing Finance Authority helps buyers achieve their dreams. Their Heroes program is available to first responders, veterans, medical staff, and teachers.
South Dakota Housing Development Authority is the place to check on loans for the first-time homebuyer and down payment loans. Wisconsin runs the Wisconsin Housing and Economic Development Authority (WHEDA) programs. They also offer renovation loans.
Southern States
Alabama Housing Finance Authority offers first-time homebuyer loan programs, like mortgage credit. Arkansas Development Finance Agency offers a program providing a down payment of 10% of the house's sales price.
Delaware State Housing Authority provides mortgage credits with their first-time homebuyer loan. The 's Housing Finance Agency provides loans, including down payment loans up to 10% of the home's cost.
Florida Housing offers a Veteran's loan package. Georgia Dream Home Ownership Program has a first responders lending program.
Kentucky Housing Corporation offers VA, FHA, and USDA loans. Louisiana Housing Corporation offers many programs for low-income earners.
Maryland Department of Housing and Community Development offers many loan programs.
Mississippi Home Corporation includes a Teacher's Home program to entice teachers to rural areas of the state. This loan can be canceled after three years of teaching in a rural school.
The North Carolina Housing Finance Agency offers a manufactured home loan among their loan packages.
Oklahoma Housing Finance Authority has grant programs for down payments. These include special packages for teachers and first responders through the Shield program.
South Carolina Housing offers a unique program that helps with down payment and closing assistance. They offer reduced rates on mortgage insurance. The Tennessee HDA and the Texas DHCA have first-time loans with lower rates than traditional financing.
Virginia Housing has programs that include a loan for making disability accommodations. The West Virginia Housing Development Fund helps very low-income earners purchase houses.
Western States
Alaska has a manufactured home program for first-time homebuyers. Arizona Department of Housing offers down payment assistance.
California's CalHFA has a down payment assistance program that does not need to be paid until the home is sold, refinanced, or paid off. Colorado has several options for down payment assistance and rural land purchases.
Hawaii's HHFDC offers first-time homebuyers a chance to buy reclaimed property. Idaho Housing and Finance offers a loan for closing costs that may not have to be repaid.
Montana Housing Lenders offers down payment assistance and more significant loan limits than many states. Nevada offers the Home Is Possible loan, which targets first-time homebuyers.
New Mexico's MFA offers a low-income loan that is forgivable after you live in the home for ten years. Oregon Housing and Community Services offer low-interest loans.
Utah Housing Corporation offers a loan for people with lower credit scores. Washington's WSHFC offers a disabled citizen's home loan. Wyoming's CDA program has a Spruce Up package to rehab fixer-uppers.
First Time Home Buyer Loan Programs
Each state has a variety of first-time homebuyer loan programs. If you have questions about obtaining a home loan or financing a home, we would love to talk to you today! We want to see you achieve your homeownership dream.
At 7th Level Mortgage, we are an experienced team of mortgage professionals based out of New Jersey and serving the east coast from Pennsylvania to Florida, including Delaware and Maryland. We have won numerous awards for our excellent professional work and reputation with clients for being extremely diligent, accessible, and hands-on throughout the entire mortgage process.