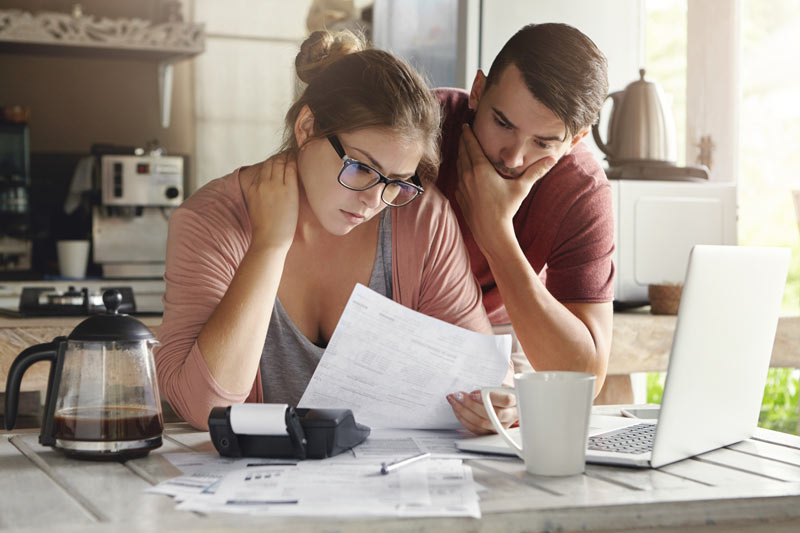 If you are thinking of refinancing your current mortgage, it is important to know that the HARP mortgage program is no longer in effect.
Thankfully, there are several other helpful programs currently available, including a high LTV Fannie Mae refinance program that can give you lower monthly payments and better terms.
Read on to learn more about this option and what you need to know before you start the process.
What is the High LTV Fannie Mae Refinance Program?
In order to refinance your home, most lenders want you to have a good LTV, or loan-to-value ratio. If your LTV is high, it means that you do not have much equity built up in your home.
The Fannie Mae High LTV refinance option lets you benefit in several ways. You will get a lower monthly principal and interest payment, lower interest rate, and in many cases, a shorter amortization (repayment) term.
If you currently have an adjustable-rate mortgage, this program can convert your existing mortgage to a fixed rate. Only existing Fannie Mae loan holders can apply for this refinance program, so check your current mortgage to see if you qualify.
You must have also had at least 15 months or more pass between your original mortgage and the refinance date. One major perk of this option is that there is much less paperwork and a faster, more streamlined approval process.
For a home to be considered "high LTV," it must currently be at 97.01% or higher according to Fannie Mae's guidelines. If your LTV is lower, then you could be eligible for a different, more traditional refinance program.
How do I Know if I Will Be Approved?
In order to be approved for this refinance program, you must be current with your monthly mortgage payments. In addition, you cannot have any 30-day late payments within the past 12 months.
You also cannot have any late payments that are over 30 days old whatsoever. The simplified documentation for this program is easy. For most borrowers, you will just need to provide verification of your current income, employment, and any assets you have.
It is best to speak with a professional mortgage broker or lender before you explore this option. They can help walk you through the process and decide whether or not it is right for you.
The Fannie Mae refinance program with a high LTV can be manually underwritten if needed. If there are any questions, an underwriter can take a closer look at your particular financial situation. In many cases, Fannie Mae will use its automated Desktop Underwriter program, which will ensure faster approval times.
Keep in mind that this refinance program will likely require an appraisal. You may be responsible for the appraisal cost, or the lender could roll it into the new, refinanced loan.
Facts About HARP and FMERR
Two mortgage modification plans, HARP and FMERR, are no longer being offered to homeowners. These programs expired in December 2018 (HARP) and September 2019 (FMERR).
The FMERR, or Freddie Mac Enhanced Relief Program was designed to replace the HARP program for borrowers in need of assistance. It began in November of 2018, which is the same time that Fannie Mae began its high LTV refinance option.
Both of these programs were designed to help owners who had little to no equity in their homes refinance their mortgage. The FMERR program ended, so homeowners who may have considered using it should consider the Fannie Mae program if possible.
The same general approval guidelines put in place for HARP and FMERR still apply to the Fannie Mae program. Your payments must be on time, and you cannot have any late payments in your history for at least the past six months. No payments can be more than 30 days late within the last year.
All of these programs are similar in that they are designed to help homeowners who may be getting close to being "upside-down" in their homes. With a refinance, you can enjoy the benefits of lower payments and start to rebuild equity again.
Other Important Tips
Overall, the Fannie Mae refinance high LTV option is a good one for many homeowners. There is no minimum credit score, which means it is fairly easy to get approved.
Your appraisal will cost anywhere from $300 to $500 in most cases, and it is required in order to get the loan refinanced. Talk to a lender and ask them for more information before you apply.
The rate for this refinance loan will vary based on current market conditions. Check rates regularly to try and lock in a good one for your new loan terms.
With minimum paperwork and a faster approval timeframe, this refinance program is a perfect choice for those who are currently struggling to build or keep equity in their homes. Getting a high LTV mortgage refinanced can be difficult, so this plan is a very good option if you are struggling with your home's LTV.
Refinancing is Possible
Even though the HARP mortgage program and the FMERR are no longer available, the Fannie Mae refinance program could still be a great option for you. With lower monthly payments and a lower rate, it is a great way to save money on your mortgage.
Homes with a high loan-to-value can be refinanced with this program, and there is very little paperwork involved. Talk to a mortgage professional for more information so they can help guide you through the process.
To learn more about homeownership, mortgages, and refinance loans, be sure to visit our website today!
We at 7th Level Mortgage are an experienced team of mortgage professionals based out of New Jersey and serving the east coast from Pennsylvania to Florida including Delaware and Maryland. We have won numerous awards for our excellent professional work and reputation with clients for being extremely diligent, accessible and hands-on throughout the entire mortgage process.