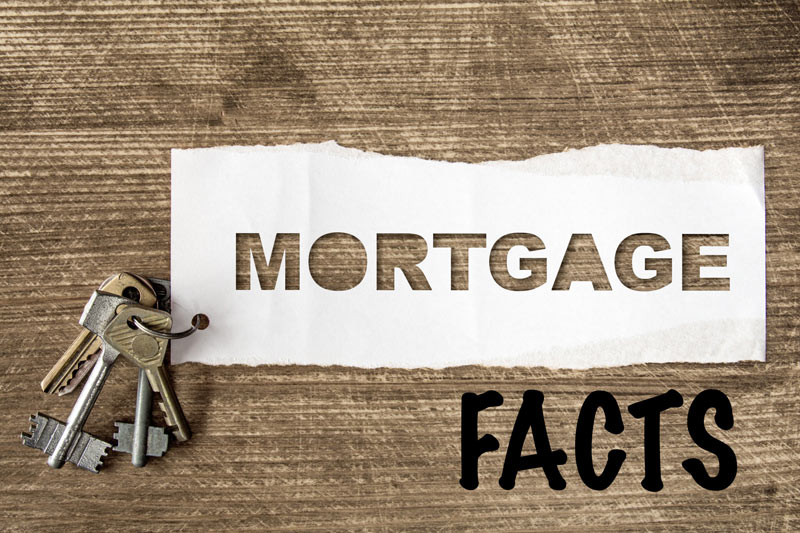 Did you know 44% of Americans have a mortgage? During the pandemic, the prices of houses rose significantly.
In 2020, the average sales price of a new home was 389,400 US dollars. The rates in 2021 are on average 408,800 U.S. dollars. With the rates increasing every day, the demand for mortgages will rise.
If you are shopping for an ideal mortgage package, the one with low-interest rates is more desirable. The HIRO program is your go-to liberator. With many factors affecting your mortgage rates, it's possible to get stuck.
Here we provide you with a list of factors affecting your mortgage rate and details of the HIRO programs that might be of help.
Economic Conditions
The economy is subject to constant fluctuations. One day a country is enjoying an economic boom; the next one, it's struggling with recessions.During economic booms, the income per capita for citizens increases.
This gives people more disposable income to spend on goods, property, and services.
Consumers have an incentive to shop for loans for homes. An increase in demand for mortgage loans makes interest rates more expensive.
During the pandemic, you might notice that your mortgage rates are relatively lower. Covid-19 takes a toll on the economy.
The demand for loans is low, which puts downward pressure on the interest rates for mortgage loans.
Your Credit Score
You receive lower interest rates than consumers with lower credit scores if you have a high credit score. Your credit score is an assessment tool for mortgage lenders, and your score predicts how reliable you will be in paying the loan.
Estimation for credit score is easy to calculate using the information found in your credit report, including loans, credit cards, and payment history. Before applying for any mortgage, review your credit history for errors.
Down Payment
The higher the down payment, the less risky a loan is for a lender. Borrowers putting in more skin to the game enjoy lower interest rates. For people with small down payments, the interest rates are higher.
Commonly, if you cannot pay a down payment of 20% or more, some lenders may require you to purchase mortgage insurance.
If you are looking for low-interest rates, look for small mortgage loans. The smaller the amount, the higher the potential to pay a higher down payment, which lowers interest.
Target homes within your budget. Pricey homes beyond your budget require bigger mortgage loans, and this translates to higher mortgage rates.
Interest Rate Type and Loan Term
When applying for a mortgage, you are open to either fixed or adjustable interest rates. A fixed-rate does not change over time, and adjustable rates can begin lower and continue to rise through the life of the loan.
You are better off with an interest rate that suits your current and future financial state.
The loan term determines how long you will repay the loan in its entirety. Short-term loans have lower interest rates, while long-term loans attract higher rates.
Work with your mortgage agent to find a term with the best rate and within your budget.
What Is the HIRO Program?
The High LTV Refinance Option Program (HIRO) went into effect in November 2018. The program was a replacement for the Home Affordable Refinance Program (HARP).
HIRO aims to benefit Americans with new refinance options for their mortgages. If your home mortgage dates since late 2017, you stand to benefit from the HIRO program.
The program is run by Fannie Mae to refinance mortgages in circumstances where you have little or no home equity.
HIRO program differs from other refinance options in terms of equity.Other refinancing programs require equity as a minimum threshold.
Whether you have a good income or great credit rates, your equity is the rating scale that qualifies you for refinancing.
How the HIRO Program Helps
Even with proper financial planning for your mortgage, there are economic factors you can't control. Covid-19 offers a great lesson to many.
Despite adequate planning, the economic shakedown by the pandemic affects people's finances significantly.
If you are a borrower stuck with high-interest rates on mortgage and no options to refinance your mortgage, the HIRO program might help.HIRO programs refinance mortgages by replacing the existing loan with a new one.
The new loan offers you better terms, allowing you to rebuild your home equity. Fannie Mae dictates that the new loan must benefit the borrower in at least one of the following ways:
Lower your monthly interest rate and principal
Decrease payoff time
Get cash out
Consolidate debt
Reduce the amortization term
Offer you a more stable mortgage product
If you are like many Americans in the U.S., your relationship with money could use an emergence rescue. 1 in 4 Americans doesn't know their mortgage rates.
You need to understand your rates and loan to value ratio, which informs you where you stand in repaying your mortgage.Twenty-three percent of Americans owe more on their mortgages than the home value.
If you are among the 23%, you might benefit from the HIRO program.
Who Is Eligible for HIRO Program?
Now that the HIRO program salvages Americans struggling with mortgages, who is eligible to apply? The primary requirement is that your own should be under Fannie Mae.
You can check up their website to confirm if Fannie Mae owns your loan.
The program applies to loans opened on Oct 1st, 2017, or after. The mortgage loan should be at least 15 months old.
Finally, you need to have no 30-day late payments in the last six months. In the last year, you should have a maximum of one 30-day late payment.
Save your Underwater Mortgage Loan with HIRO Program
Covid-19 pandemic makes many mortgage loans underwater. Being underwater today doesn't mean you have to drown, and the HIRO program offers you an opportunity to refinance your mortgage.
You can catch your breath with a HIRO loan. If refinancing your mortgage can lower your interest rates and monthly principal, there's no reason to delay.
Refinancing your mortgage doesn't have to be depressing. You can check out more options to refinance mortgages and reduce mortgage rates from our blogs.
At 7th Level Mortgage, we are an experienced team of mortgage professionals based out of New Jersey and serving the east coast from Pennsylvania to Florida, including Delaware and Maryland. We have won numerous awards for our excellent professional work and reputation with clients for being extremely diligent, accessible, and hands-on throughout the entire mortgage process.