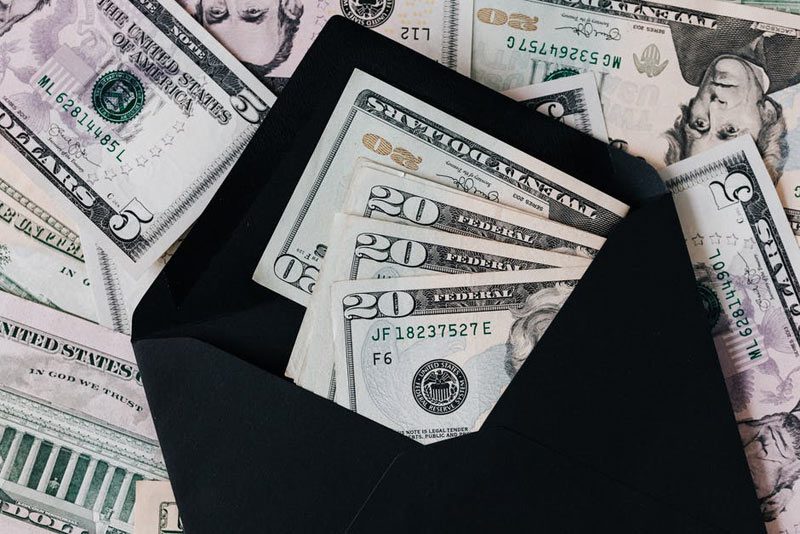 Did you know that the average mortgage loan amount is around $446,000? The housing market continues to stay competitive, with potential homebuyers nabbing up houses almost as soon as they get listed. If you want to purchase a home in the next few months or years, it's essential to know your loan options before you start your search.
Many homeowners have to apply for a conventional mortgage when purchasing a home. Conventional mortgages differ from other home loans mainly because the government does not back them. They also have different requirements and regulations that you won't encounter with other home loans.
Don't get overwhelmed by the homebuying process. This guide will discuss everything you need to know about conventional home loans.
What's a Conventional Mortgage?
A conventional loan is any mortgage loan that's not guaranteed or issued by the following agencies:
Department of Veterans Affairs (VA)
The Federal Housing Administration (FHA)
The U.S. Department of Agriculture (USDA)
A conforming loan is another term for a conventional mortgage. That means the loan meets the requirements for Freddie Mac or Freddie Mae.
Those two entities are government-backed enterprises. The enterprises buy mortgages from lenders, selling them to investors.
As a result, mortgage lenders have more funds to work with. Lenders can help more qualified buyers purchase homes.
Multiple guidelines fall under the heading of "conventional loans." A conventional loan has more strict credit requirements than a government-backed loan does. Because of that, there isn't one set of requirements for borrowers to follow.
What Are the Requirements for a Conventional Loan?
You should review conventional mortgage requirements before meeting with a realtor or lender. Evaluating your options beforehand will help you prepare for your initial meetings.
Down Payment
Some first-time homebuyers might qualify for a conventional loan with a 3% down payment. However, whether or not this applies to you depends upon the type of property you're getting and your personal financial situation.
Some down payment requirements you should be aware of for conventional loans include:
5% Down:If this isn't your first home and you don't make more than the 80% of your area's median income
5% Down:If you're applying for an adjustable-rate mortgage
10% Down:If you're purchasing a second home
15% Down:If the property has more than one unit
If you already have a mortgage and want to refinance it to a conventional loan, you need more than 3% equity in your home. In most cases, you need around 5% equity. You need to have about 20% equity in your house for cash-out refinances.
Private Mortgage Insurance
Private mortgage insurance (PMI) is a requirement for loans that you put less than 20% down on. PMI helps protect home loan investors if you stop paying mortgage payments. The cost varies depending upon the following factors:
Down payment size
Credit score
Loan type
PMI is typically included in your monthly home loan payment. You do have some other options to make payments as well.
How you choose to pay for your PMI depends on which option is more cost-effective. Some homebuyers choose to include their PMI in their closing costs. Other homebuyers have a higher interest rate that covers the cost.
One great thing about PMI is you don't have to pay it forever, and you don't have to refinance your loan to stop paying it. Your lender can remove your PMI from your payments at your request once you have 20% equity in your home.
Once you've reached 20% equity, you can request a new appraisal on your home from your lender. They'll use your home's new value to see if you're still required to make PMI payments.
Additional Conventional Mortgage Requirements
Your credit score is another important factor in the qualification process. For a 30-year conventional mortgage, your credit score typically needs to be around 620. The lender will look at your credit history during the application process to see if you have good credit.
Another thing that a lender will evaluate is your debt-to-income (DTI) ratio. Your DTI is a percentage that looks at how much debt you have to pay off each month.
You can calculate your DTI yourself before you meet with a lender. Add up your minimum payments each month for your debts. Some debts that fall into this category include payments for:
Credit cards
Auto loans
Student loans
Once you have your debt amount, divide it by your gross monthly income. Conventional loans typically require that your DTI be lower than 50%.
What Are Current Conventional Mortgage Rates?
Conventional mortgage rates change every day. You can expect the mortgage rates to be lower than interest rates for an FHA loan. The mortgage rates also tend to be higher than VA interest rates.
The actual interest rate you qualify for depends upon your finances.
Frequently Asked Questions About Conventional Mortgages
Conventional mortgages can be a bit confusing and overwhelming. Let's discuss some of the most commonly asked questions.
Do I Need a Pest Inspection?
Most lenders don't require pest inspections for a home you want to buy. Your home inspector or appraiser might recommend having a pest expert come to the property if there's evidence of termite damage or an infestation.
Can I Get Help With My Down Payment?
You might qualify for assistance with your down payment if you want a conventional home loan. Community programs and government agencies offer help to buyers in challenging financial situations.
How Many Loans Can I Have at Once?
You can have as many conventional loans as you can afford. Technically, you can have up to 10 conventional loans in your name.For real estate investors, you might explore different financing methods to purchase multiple properties.
Get Free Conventional Loan Advice
A conventional mortgage loan can offer a lower monthly payment than other loan options. If you want a low down payment and meet the credit score requirements, a conventional loan might be an excellent option for you.
Ready to get started on your home buying journey? Contact us today to speak with one of our loan consultants for free.
At 7th Level Mortgage, we are an experienced team of mortgage professionals based out of New Jersey and serving the east coast from Pennsylvania to Florida, including Delaware and Maryland. We have won numerous awards for our excellent professional work and reputation with clients for being extremely diligent, accessible, and hands-on throughout the entire mortgage process.