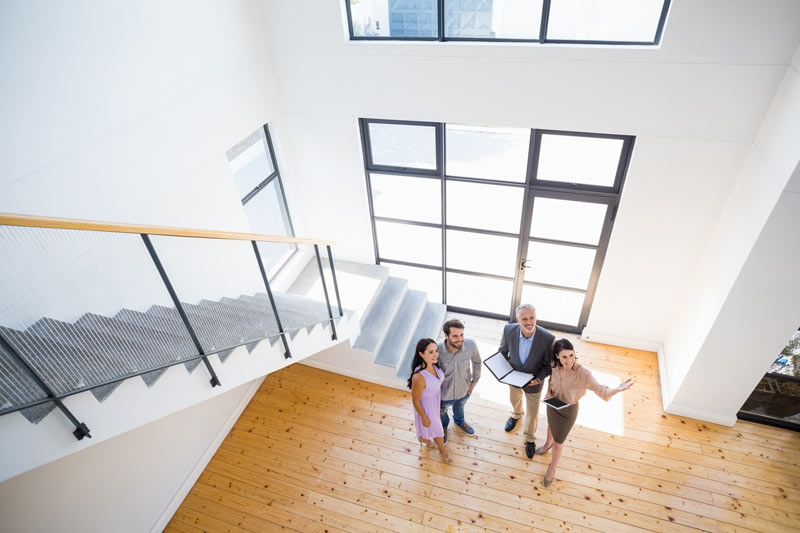 The dream of buying a home looks a little different for millennials these days. A lot of millennials have shied away from purchasing due to financial concerns. There are great options to take advantage of, so those dream house goals don't have to go out the window.
Conventional loans are forms of mortgages that are free from government insurance or guarantees. These loans adhere to the Federal National Mortgage Association and come with the industry's lowest interest rates and fees.
Keep reading to discover why the change in conventional loan limits 2022 makes this the perfect time to buy a new home.
A Friendlier Housing Market
If you wanted to buy a home in 2020, you might have experienced the struggle of finding a good one. Housing demand increased as the coronavirus pandemic soared. In turn, home supply also reduced while prices shot up.
According to experts, the pandemic was a major cause of increasing house prices. Many people working from home opted to look for cheaper houses in the suburbs. With conforming loan limits increasing, low mortgage rates, and more buyers, house prices shot up.
Home supply is gradually increasing, and prices will likely go down in 2022. Molly Boesel, the principal economist at CoreLogic, says we expect price growth to slow down to about 3% of the annual growth rate later in 2022.
Access to Conventional Loans for First Time Borrowers
As a millennial, you may know that it can be a struggle to buy a home due to strict lending standards for the millennial cohort. You need a strong history of credit to earn the trust of lenders. The burden of student loans could be your stumbling block when you want to secure a mortgage.
If you're wondering what options are there for you, think about conventional loans. Check out conventional loans specialists who'll help you access low-rate loans to make your home dream come true.
FNMA sets the guidelines and the maximum loan amount for conventional loan borrowers. In 2021, they increased the maximum conventional loan limit for single rooms to $548,250 from $510,400.
To qualify for conventional home loans, you need a good credit score, a 10% down payment, and proof of ability to repay. These terms may seem way out of your league if you're a first-time borrower. Before you avoid these loans, think about the friendly repayment period. You can spread out repayments for 30 years to not overburden yourself with debt.
Potential for Increased New Home Financing Options
Mortgage Finance forecasts are likely to fall in the second half of 2022. Before then, home prices are likely to continue increasing until late 2022.According to Zillow, home prices are expected to increase by 13.6% between October 2021 to October 2022.
The unpredictability of mortgage rates is a primary reason for these worrying projections. According to experts, higher mortgage rates are likely if the Federal Reserve reduces stimulus spending. Inflation may also lead to tightened monetary policies,impacting mortgage rates and affecting housing demand.
Fannie Mae or FNMA predicts continued demand for new homes in 2022. They even suggest this demand is likely to be higher than that seen in 2021. Meaning, home refinancing options may reduce as interest rates increase.
Mortgage lenders may opt to finance new homeowners as demand for refinancing dries up. As a buyer, this is an opportunity to pounce on the housing market despite the uncertainty. Zillow says homeowners that invest early in homes are likely to earn higher equity instead of waiting on prices.
Conventional Loan Limits 2022 May Make It Easier to Buy Expensive Homes
High home prices may currently put you off buying a new home. Increased house demand has caused a surge in prices and risks killing your dream for a new home. For example, Boise, Idaho, has seen a 41% increase in home prices since last year.
Low-interest rates coupled with home shortages are also pushing home prices higher. Consumers are buying more to take advantage of relaxed home loan rules. In turn, demand for homes increases and forces prices to soar higher.
Fannie Mae and Freddie Mac are likely to increase conventional loan limits to a record amount of one million dollars in 2022. A low-interest home loan of $1 million is good news if you want to buy a home in expensive markets.
Fannie Mae and Freddie Mac purchase existing mortgages, thus allowing for relaxing financial markets. In 2020, they bought 60% of newly acquired mortgages. This limit encourages millennials to buy new homes and could also help dry up refinanced loans.
Save Money With Cheaper Starter Homes
With house prices increasing, buying new homes can be burdensome for first-time buyers. Many millennials are going for cheaper starter homes. This is a great option to save on rent by owning.
Near mid-2021, millennials bought homes for as low as $304,200. Millennials comprised 37%, which was the largest share of homebuyers in the past year. Since the covid crisis began, millennial-owned homes increased by 1.3 million in the U.S.
The National Association of Realtors says millennial couple saged between 31-40 years old were the most likely to buy a home. Single people aged 22 to 30 years also comprise the largest group of young millennials who purchase a property.
Experts say millennials are taking advantage of low mortgage rates, increased wealth, and cheap owning options. In almost half of large U.S. states, cheap owning or starter homes are more affordable than renting.
The U.S. median rental price has increased every year by 10% to hit $1,607. Studies show this is 15.5% more expensive than the monthly mortgage installment for a starter home.
Chief economist, Danielle Hale, advises first-time buyers to weigh the costs of home ownership and renting if they're stuck. He says it's always worth exploring house markets when rental costs tend to be unfavorable. More small homes are coming up, making owning a home possible for millennials.
Take Advantage of Conventional Loan Limits 2022
Conventional loans are an affordable home financing option─ especially for millennials. The set to increase loan limits provides an extra incentive to buy a home in 2022.
Don't get left out. Now is the perfect time to take advantage of conventional loan limits 2022. If you're interested in a home loan, get a quote today.
At 7th Level Mortgage, we are an experienced team of mortgage professionals based out of New Jersey and serving the east coast from Pennsylvania to Florida, including Delaware and Maryland. We have won numerous awards for our excellent professional work and reputation with clients for being extremely diligent, accessible, and hands-on throughout the entire mortgage process.