Looking to purchase a home in Florida?
If yes, then before you do, you need to carefully consider if it is the right decision for you.
After all, it is not about the borrowing, you must also remember that you are committing to pay a large sum of money back within a certain time frame as well.
We have some tips that can help you make the decision:
Consider the size of your pocket book
Never forget to look at how much your mortgage payments will be relative to your income. Lenders will always want you to consider the size of your pocket book before you purchase a home. After all, they need to ensure that you are in a position to pay the amount back. In fact, rather than letting them run a credit check do your own calculations and understand how much can you afford.
Understand the key terms
When it comes to getting a loan, there are technical terms that will be used. If you are a first-time buyer, then before you move a step further you need to understand these terms first. Let's take a look at some of the commonly used terms:
Debt to income ratios – this is a quick rule of thumb to determine how much you can borrow
Housing expense – the percentage of your income that covers house payments
Long term debt to income ratio – it measures the percentage of your income that goes towards all debt payments.
How fast can you pay off the debt?
Paying the debt off as quickly as possible must be k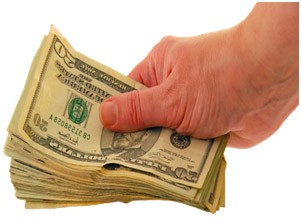 ept in mind before you even actually acquire it. Always keep this in mind; you can never build true wealth when you are consistently paying interest to others. So, carefully consider all options before you borrow money and focus on paying it off as quickly as possible.
Fixed Rate Mortgages can be a great idea
This type of loan gives you an insight of what all future monthly payments will be.  You can calculate:
how long it will take to pay off
how principal and interest is paid over time
All of this information can help you ensure that your payments will not vary with time, and you can manage your finances with ease. You can choose to go with a 30 Year or 15 Year Fixed Rate, those are the most common ones on the market besides flexible options such as 10 or 20 years as well.
Are you considering refinancing a mortgage?
Last, but not the least, when you are considering a refinance, don't forget the basics. Refinancing is particularly a great option for people who are looking to consolidate debt and possibly get tax benefits. Giving you the option to lower monthly payments and at the same time reduce financial risks, these options will allow you pay off the old loan with the proceeds of a new one. However, don't forget that by refinancing you might have to pay fees to your new lender for legal documents and filings, credit checks, appraisals and "no closing cost" as well. So, consider all of your options first.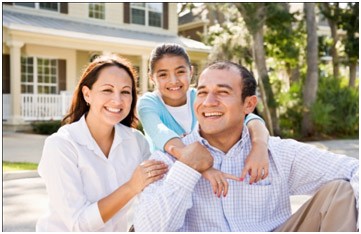 Keeping all these things in mind can help you immensely when looking to purchase a home, be it in Florida or anywhere in the United States.
So, be sure to spend some time understanding the basics and only then go for a mortgage.
After all, too little knowledge can prove to be a dangerous thing!
At 7th level Mortgage and the Mortgage News Channel all we need is a few minutes to determine how we can save you money and improve your current mortgage rate, payment, and financial well-being. Please call us or submit an online application @ https://mortgagenewschannel.com/fast-quote/   and a representative will be happy to help you. Thank You