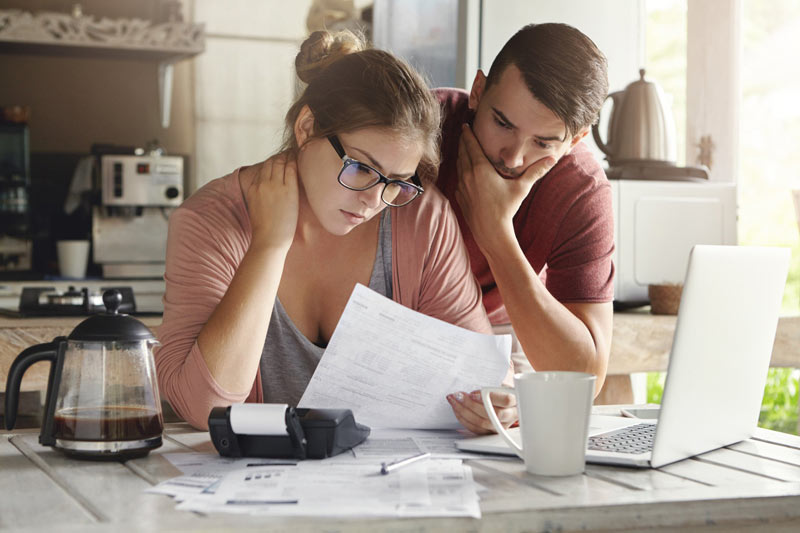 The Home Affordable Refinance Program, or HARP, was eliminated in December of 2018 after offering struggling homeowners the potential to refinance their homes if they were underwater.
Since the program was eliminated, many homeowners might be wondering what their options are if they need refinancing.
Fortunately, the Relief Refinance Program or RRP was implemented and offers homeowners the ability to partner with lenders and get their home refinanced with better terms. Read on to learn seven things about this program and to see if you qualify.
1. What is RRP?
The Relief Refinance Program is geared toward buyers whose loans are owned by Fannie Mae or Freddie Mac. The program offers better loan terms, resulting in lower interest rates, and usually, lower monthly payments.
Once HARP started phasing out, lenders needed to find a new way to help homeowners who were still in distress. This program is geared toward those who are having difficulties making payments or gaining equity in their homes.
2. Higher LTV Ratios are Allowed
One huge benefit of this program is that homeowners are now allowed to have a higher loan-to-value on the property for fixed-rate loans. This option means they can owe more than the home's current equity without worrying about the threat of foreclosure.
If your home is currently upside down and has little to no equity, the Relief Refinance Program still allows you to get all the benefits of refinancing without worrying about current appraisal values.
3. Less Documentation is Required
Another benefit to the program is that owners can transfer their PMI or private mortgage insurance from the previous loan to the current one. There are also minimal documents required, making this program a much more streamlined process for homeowners in financial distress. Minimal paperwork can reduce the stress of refinancing and makes the approval process faster and easier.
While this program can offer some relief for homeowners who are currently in distress, there are some strict guidelines that must be followed. If an applicant currently meets the guidelines, they should be able to qualify for the refinance.
4. You Must Have a Fannie or Freddie Loan
All applicants who attempt to get the Relief Refinance Program must have a Fannie Mae or Freddie Mac backed loan. The loan must go from one of these current backers to the same originator. For example, a Fannie Mae loan must be refinanced into another loan backed by Fannie Mae.
5. Previous HARP Participants Don't Qualify
If the homeowner already refinanced their home through the HARP program, they will not be eligible for the RRP. If they previously refinanced via other means, they may still qualify. Any loan that used HARP in the past to refinance will not be eligible for this program.
For anyone who used HARP prior, this new refinance program will not apply to you. However, there may be other options you can explore, so do not give up hope if you really need to refinance.
6. Know the Dates and Seasoning Time of Your Loan
One extremely important guideline of the RRP states that only loans that closed on or after October 1 of 2017 will be eligible. Any loans that were closed prior to this date are not able to qualify for the new refinance program.
Every loan that goes through the RRP must be properly "seasoned." This seasoning means that the loan should have closed for at least 15 months and homeowners should have been paying for the loan for that amount of time or longer. If the loan is 15 months or older, it can close through the RRP refinance.
7. There Are Lots of Benefits
Whether it is the loss of a job, reduction in income, or just general financial struggles, refinancing a home can give homeowners serious relief. The Relief Refinance Program must demonstrate a real benefit to the borrower in order for it to be feasible.
For most people, they will see a reduction in their rate and their monthly mortgage payment. For those who currently have an adjustable-rate or interest-only loan, terms can be reset to a fixed rate. The stress of adjustable rates, balloon mortgages, and interest-only loans can be eliminated.
There could also be a reduction in the term of the mortgage, taking it from 30 years down to 15 years. This is the buyer's choice, but it could be a viable option for some mortgage holders.
There may be some other ways homeowners can benefit from this refinance program. In general, the goal is to allow people to keep and stay in their homes while enjoying better terms and more financial freedom.
All interested homeowners should talk to a mortgage professional to learn more about the current rules and guidelines. Talking to a pro can help buyers get a clearer idea of how this program could help their unique situation.
Get a New Start with the Relief Refinance Program
Even though HARP is a thing of the past, you can get a fresh financial start with help from the Relief Refinance Program. If you are a current Fannie Mae or Freddie Mac loan holder, talk to a mortgage professional to find out if you qualify.
With minimal paperwork and favorable terms, you could save a significant amount of money on your monthly payments. You should also see better terms and you may even be able to gain equity in your home over time.
Visit our website for the latest mortgage news, helpful calculators, and to contact us to speak to a loan consultant today.
We at 7th Level Mortgage are an experienced team of mortgage professionals based out of New Jersey and serving the east coast from Pennsylvania to Florida including Delaware and Maryland. We have won numerous awards for our excellent professional work and reputation with clients for being extremely diligent, accessible and hands-on throughout the entire mortgage process.