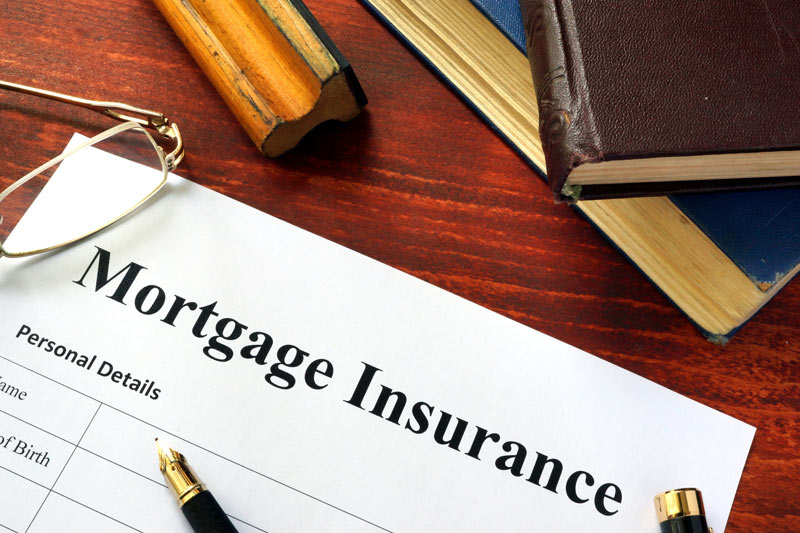 Since 2017 home premium rates have been rising by roughly 12 percent on average. The thing is, will these rates ever drop, or will they continue to rise?
If you are a new home buyer or just looking to get a property, then your mortgage insurance is something you should consider. Housing markets go up and down, but payments will still be due.
Some people decide to pay monthly, and some people decide to pay quarterly or annually. Either way, your housing costs need financing.
To ensure you don't get overcharged or to see whether you could actually save more than you thought, you should get your insurance costs calculated.
Over the next few moments, we will cover how you can get your insurance calculated and what you need to know to avoid overpaying. Read on to learn more.
What Is Mortgage Insurance?
Anyone who has ever needed a loan for a house or property has had to go through the system of applying for approval. However, there are some people who don't need a mortgage.
Perhaps they have enough cash in the bank to buy a house outright. While that is the dream for most people, it is not the reality.
If you do not fall into that box, you will need to go through applying for your mortgage. The question is, once you get approved, what happens if there is a problem with your mortgage?
This is where mortgage insurance comes in, or as it's also called a mortgage guarantee or home-loan insurance.
The insurance aims to give you a safety net or layer of security in case anything happens to your mortgage once the contract has begun.
For example, if you find yourself in financial difficulty and you are unable to make mortgage payments, the insurance would aim to help you.
Your PMI (Private Mortgage Insurance) can help with many other things, but this is one example.
One thing to consider when getting your insurance is the price, including the cost of your annual premiums. This brings us to our next point.
How Is It Calculated?
Depending on your loan program type, the amount you will pay for your insurance may vary. Some loans offer you a fairly inexpensive insurance option, and other loans may charge you a lot.
For this reason, it's essential to shop around and weigh up your options for the best insurance price.
The actual process for calculating your insurance is fairly simple. You don't need every little piece of paperwork to do it, and it doesn't take a lot of time.
To calculate your insurance, you need to know your loan type, property type, credit score, and the loan amount or purchase amount.
Once your enter all your information, a calculation will then be done. You will then be given an estimation based on the percentage of the loan mortgage amount you have.
You don't need to go to an official mortgage adviser to get your insurance estimation or quote either. In fact, some services actually allow you to calculate your insurance online.
If you are struggling to calculate your insurance costs and you would like a quick and easy way to do it, get your insurance estimation here.
What Should You Avoid When It Comes To Insurance?
While getting an insurance estimation can be a simple process, there are certainly some do's and don'ts. You will want to avoid some bad things if you don't want to overpay.
The first thing is to look at the interest rates you are being charged. The interest rate you may charge will depend on a few things, like how many years you want to pay your mortgage over.
However, your credit history may play a role in the amount of interest you will be charged. So when you are looking at your interest rates, you shouldn't jump into just any contract.
People fall into a common trap: getting skyrocket home insurance rates when they could've got a far cheaper rate. The reality is not every home insurance company is fair in pricing, and many are out to make as much money as possible.
The problem is once you are in the contract, it can be difficult to get out of. It may cost you a lot of time, energy, and money in the long run.
So to avoid this, get insurance rates you can trust.
How To Find A Great Price
Looking around for a great insurance interest rate can take a lot of time if you are looking in the wrong places. So to save your time, you should get an insurance rate that you can be sure is great.
At Mortgage News Channel, we pride ourselves on giving amazing insurance rates with incredible service. We have been helping countless people with their home insurance for years now.
We have been able to help so many people because we are always striving to make our services as good as they can possibly be.
With a long list of happy customers, we know that we are on our way to achieving this.
So if you are looking to get your insurance from a service you can trust, then get yours at a great price now.
Get Your Mortgage Insurance Calculated Now
Now that you have read about how your mortgage insurance is calculated, you now have a better idea of what you can do to get a better insurance rate.
While we have touched on the fact that not every company will give you a good insurance rate, some great options are available.
If you find yourself stuck for an insurance rate or would like just like to get some more information,then get in touch.
At 7th Level Mortgage, we are an experienced team of mortgage professionals based out of New Jersey and serving the east coast from Pennsylvania to Florida, including Delaware and Maryland. We have won numerous awards for our excellent professional work and reputation with clients for being extremely diligent, accessible, and hands-on throughout the entire mortgage process.